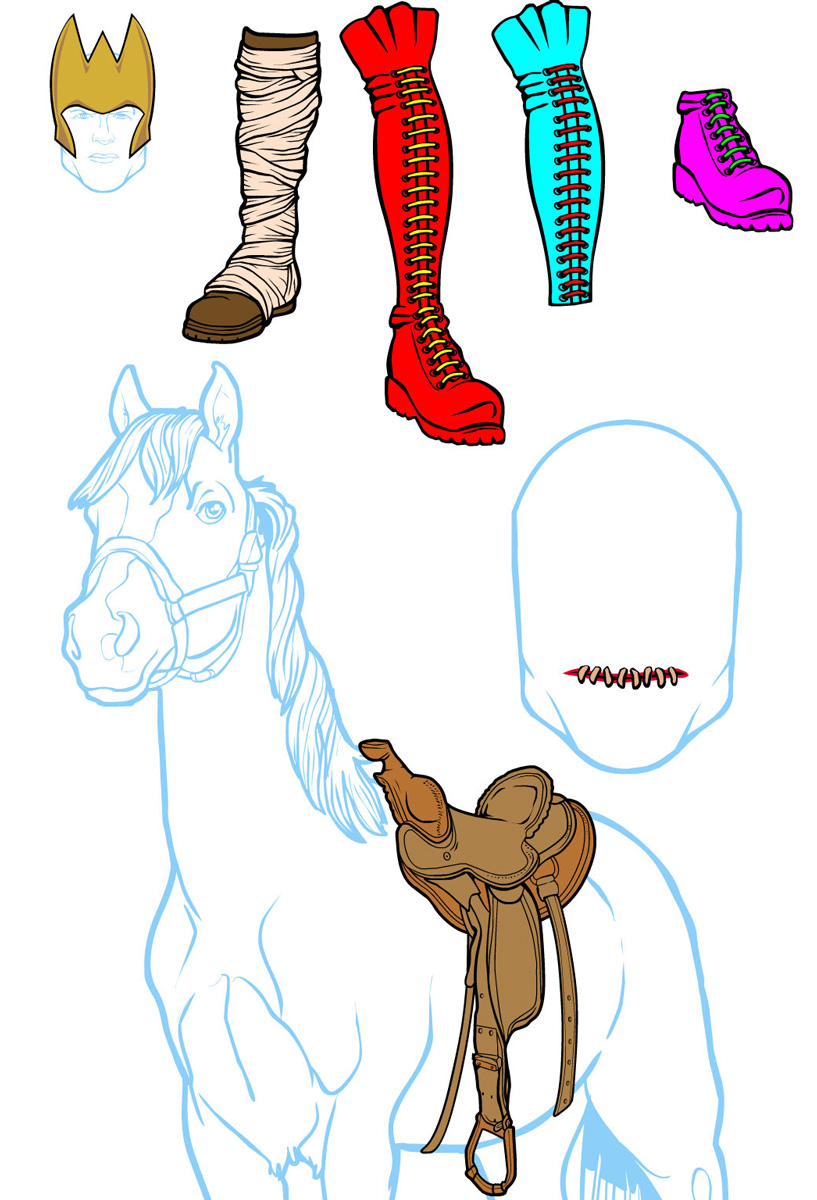 Poll #2 Winner, Wrapped Boots, has gone live. I also threw in the Tall Boot as a bonus and broke it into two pieces to boot. In addition I uploaded a few other items: a Fantasy crown/helm I made for one of my own major villains, a saddle I made for SkyBandit, and a thread-stitched horror mouth in honor of the approaching Hallow's Eve.
The Wrapped Boots can be found in FootRight/Standard. The Tall Boots can be found in FootRight/FemaleStandard. The helm can be found in Headgear/Fantasy. The saddle can be found in ItemsRight/Miscellaneous (I need to break it apart into a couple of pieces, so that will be updated in the future.) The stitched mouth can be found in Mouths/Standard.
Enjoy and keep on Machining!