Well. well. well! Some of you guys really upped your game this week! Nicely done.
First up dreadyacht, who delivered a nice shield design, but a cropped sword. I don't see the visual connection between the two pieces, but well done.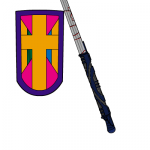 A stunning entry by Lef: great shading and design details. Beautiful.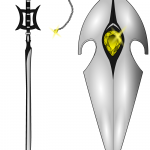 Melmo missed the deadline by minutes, but I had to include it. Well thought out design. Details are simple, believable and effective.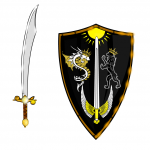 Keric's entry has a vaguely tribal feel which is very cool.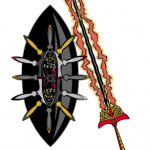 Hawk brought the pain this week with a stunning entry.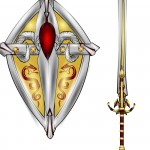 Fantasyman created sword and shield with a great mystical feel. The blue aura is awesome!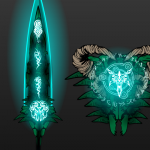 And demigod created a classic form with some beautiful design details.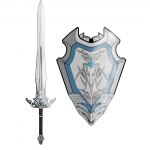 And the winner this week is Hawk. Amazing work sir! Untouchable!
Join me in congratulating Hawk on a well deserved win. See you Saturday.
David