I've just updated Companions-Humanoid with the following fine folk: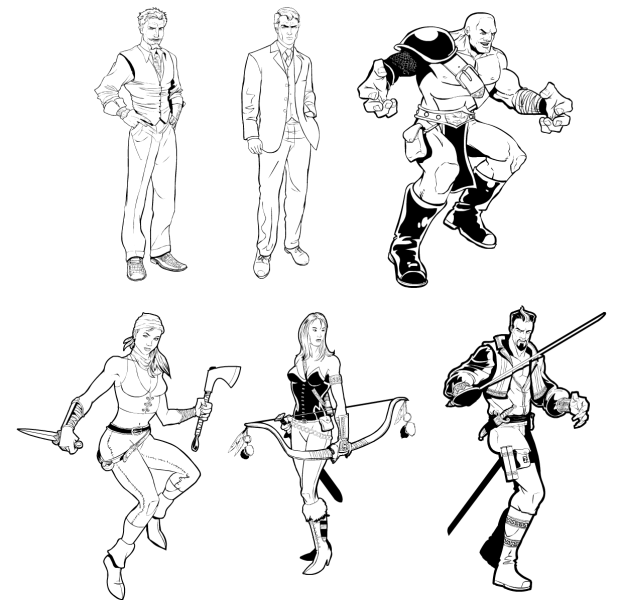 The first two gentlemen are from an illustration I did a few years ago of costumed crusaders in their fancy civvies. The remaining four were drawn for the "Legends of Steel" RPG created by Friend of HeroMachine Jeff "Evil DM" Mejia, who has graciously allowed them to be used here. You can order the game in its several varieties here.
Thanks to the Evil DM and I hope you enjoy the new additions to the bullpen.