First, I am math illiterate and so accidentally numbered the "Cancer Zodiac Contest" as number 67, when in fact it was 68. Oops.
Second, bald guys rule.
Third, thanks to all the folks who entered what was a very difficult character contest week! I know this was a tough one to deal with and I appreciate your creativity. As usual, I've selected a handful of submissions that I thought stood out in some way, and then at the end I will announce the overall winner, who will receive their choice of a hand-drawn item by yours truly.
Now, here are your Finalists!
I wanted to start with some very funny entries that really made me laugh. First up is Atomic Punk -- note the wonderful touches like the little crab glasses and pony tail: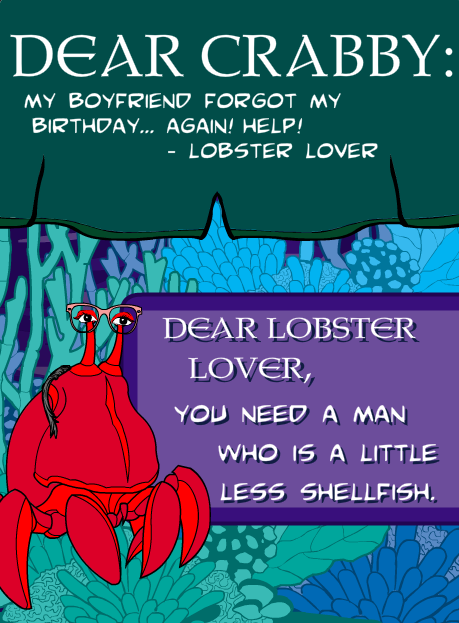 And XionUnborn: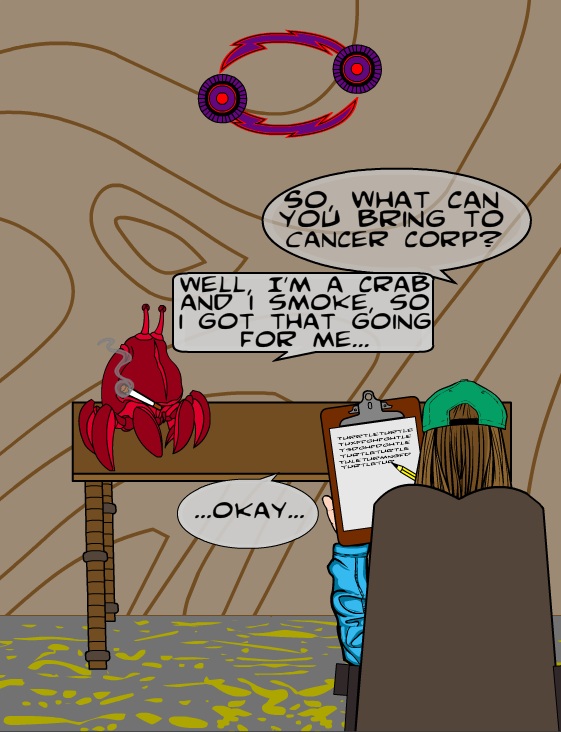 Finally, Frevoli's very funny rendering of the myth at the heart of the sign: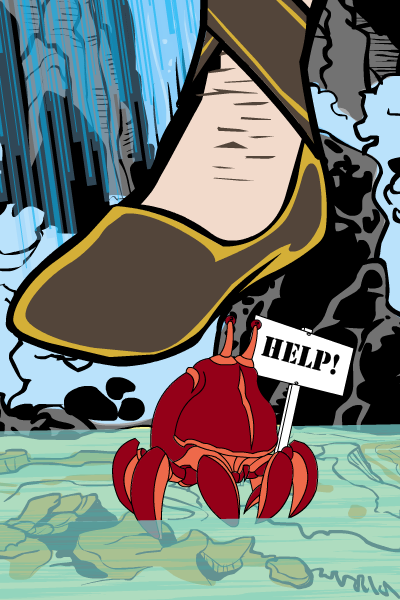 Next up is AJW's take on one of my favorite shows, "Deadliest Catch" with a teaser for an episode that would be sure to rocket to the top of the ratings.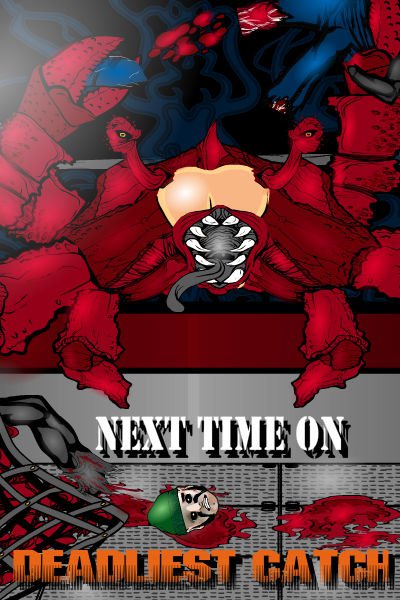 Sutter Kaine always brings the goodness and this week is no exception. I love the tattoos on the claws, the little keyboard, and the cigar. He's cute, but deadly. Meaning the crab, not Sutter Kaine. Though he might be both for all I know. Moving on.
Captain Brass has a good play on "King Crab" with this Silver-Age looking fellow:
dblade has another awesome image of a cool crab-like alien bursting forth from the crustal plains. Speaking of which, I need to take a shower. Moving on.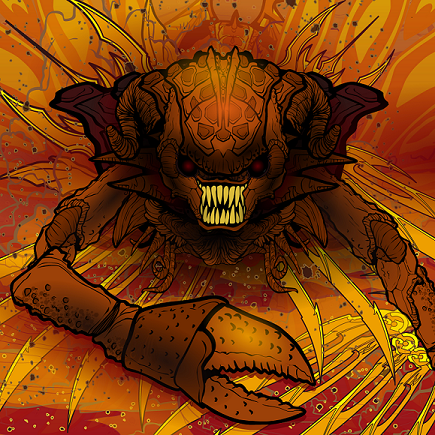 I think Erin is a first-timer -- welcome if so, and if not ... well, welcome anyway! -- who turned in some really nice images. I chose "Kraken" as the Finalist for it's great layering and dynamic action.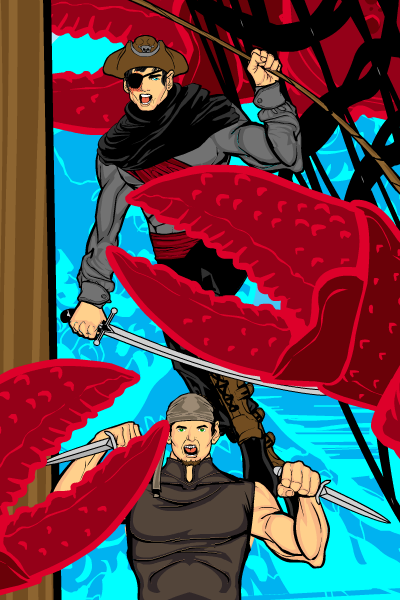 Haz went with a "Lady of the Hearth" theme, and I thought the whole setting turned out great.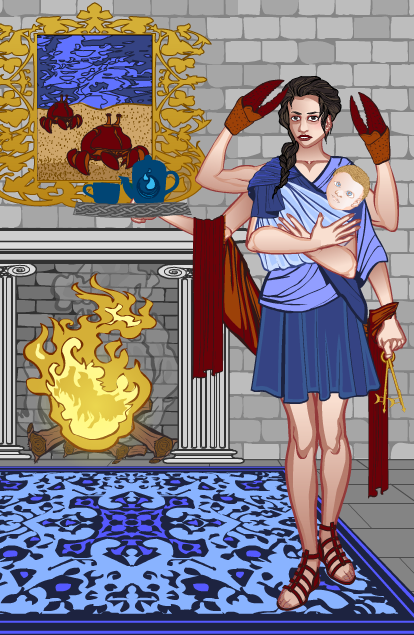 Headlessgeneral's "Crab Queen" does a great job with backlighting and dripping water effects, but what I really like is the convincing characterization of a humanoid, but still very alien, creature.
Kytana turned in an absolutely lovely study in purple, including a custom-built crab that's both very clever and very convincing.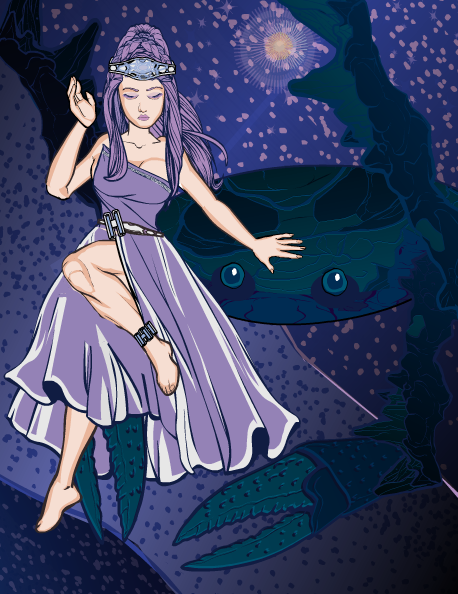 I think leadmetal's also a first-timer, though "Crab Tank" certainly is a great introduction if so. It's a funky and cool looking vehicle with a unique and fun design. Great job on this one!
Next up, the entry we all love to see each time, MLS' "cheap GI Joe knock-off", the Zodiac Commandos!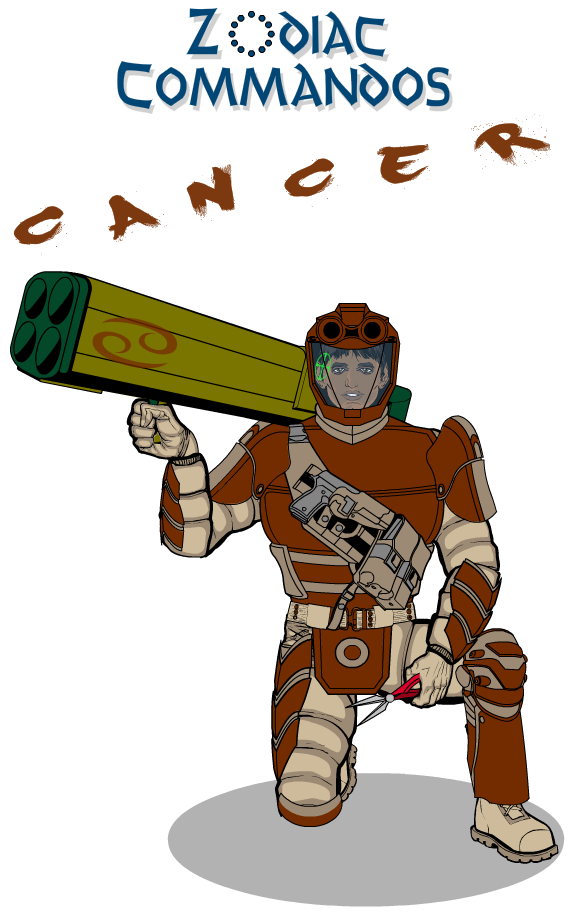 And here's the latest Zodiac Commandos team shot:
PapaKrok gives us another outstanding image with his slightly NSFW "Cancerian Sacrifice".
Tarkabarka gives us the lovely "Crab Rider".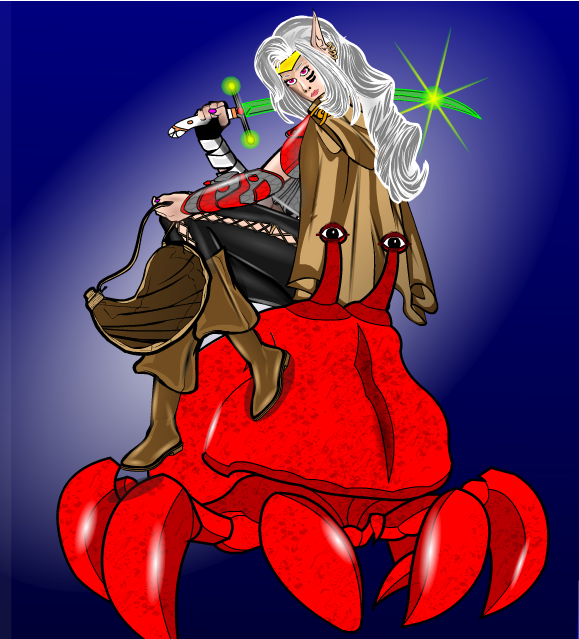 Trekkie has another great robo-entry, this time cybernetically enhancing our favorite crustacean.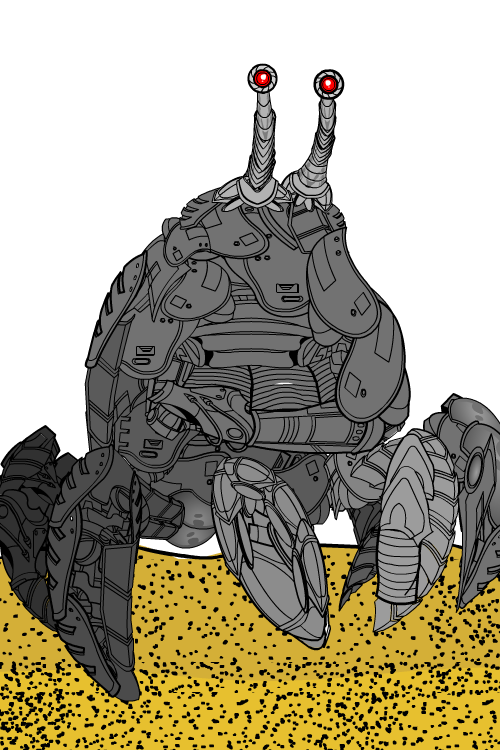 Finally, Vampyrist weighed in with a classic super-hero illustration that is really cool.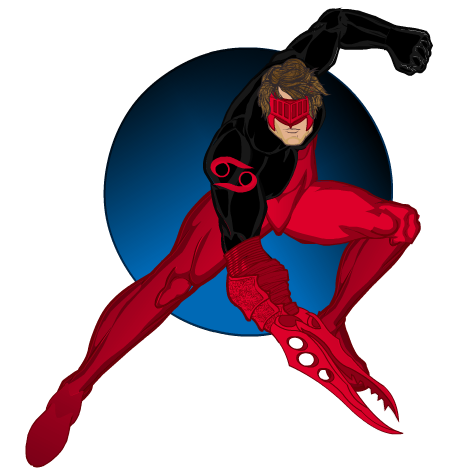 ---
Before announcing the winner, I want to say again how much I appreciate the creativity and willingness to share of everyone who submitted an entry, including of course the Finalists above but also every person who isn't mentioned here. You do great work, everyone!
I can only choose one winner, though, so this week it gives me great pleasure to announce that the overall victor this week is ... Kytana! I believe this is her second win in a Character Contest, well-deserved for the beautiful color palette, the almost lyrical composition, and the great character designs. Wonderful job, Kytana, congratulations! Just let me know in the comments or via email what you'd like for your prize.
Thanks again to everyone who entered, and congratulations to both Kytana and all our Finalists!