I am sorry for this being post this late in the day, and I want to thank Jeff for stepping in yesterday to play guest Judge om my caption contest, I had a very bad day yesterday dealing with some personal family issues. Anyway here we go!
Last Week I asked you to redesign my character Luranna Mejeer aka the Succubus!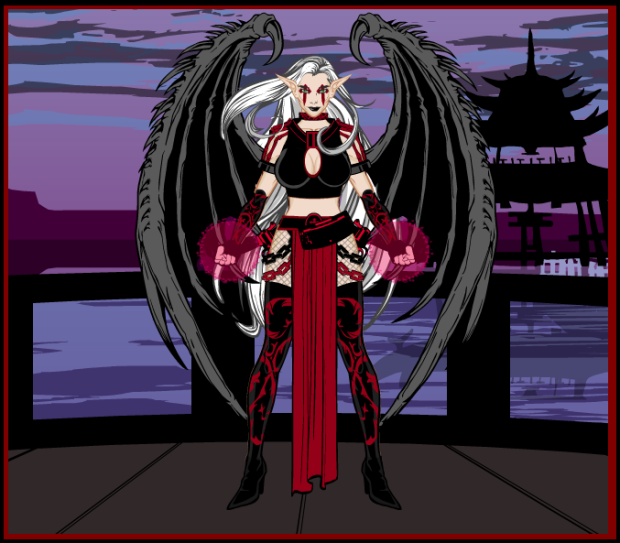 Apparently this particular character wasn't very popular with our community and we only got three entries, not enough for a top five, so I will just tell you the winner this week. I was torn between the entries made by JayKingSta and Melmo44 but in the end I choose ........................
MELMO44