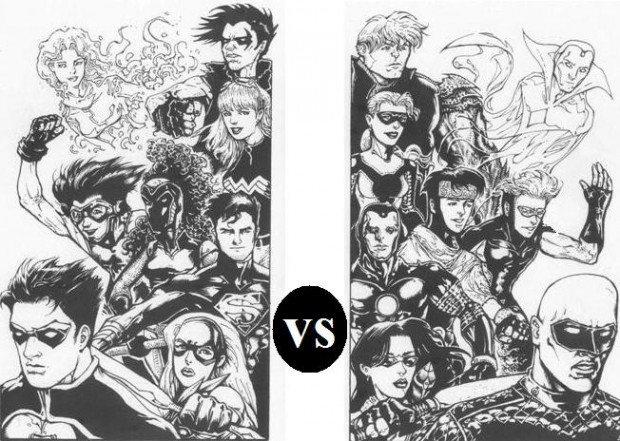 This  Weeks Poll Pits Young Justice against The Young Avengers, specifically the following team members:
Young Justice: Robin, Superboy, Impulse, Wonder Girl, Arrowette, Secret, and Empress
VS
The Young Avengers: Iron Lad, Hulkling, Patriot, Wiccian, Stature, Hawkeye (Kate Bishop), and Speed
Looking at this one on paper I am not sure who has the advantage in this one. At first blush I'd say the DC team has the bigger Guns with the likes of Superboy and Wondergirl on the team however Wiccian could be a big game changer in this one.  In the end if I had to choose a winner I will have to give it to Young Justice.
That's my opinion on the matter, but I want to know what you think. Leave a comment below defending your choice in this poll!!