When last we left our zombie-fighting stuffed bunny, we were deciding whether to rally the police troops or to gracefully retire to a holding cell. Breaking from our normal habit of enlightened self-interest, we opted to go all Dirty Harry on Clampy Pete: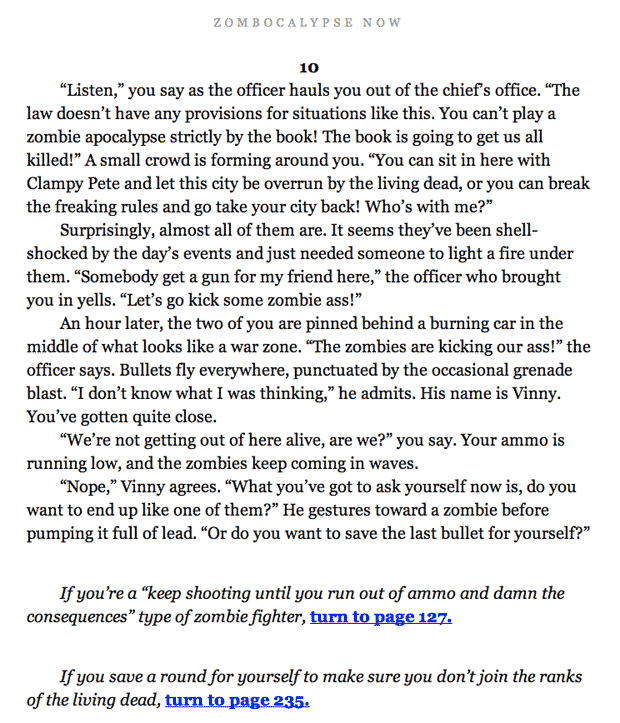 Well. Ahem. That seems not to have turned out so well. But we're still fighting, people! We have both a gun and bullets, which you have to admit is better than just one of the two. Plus we have a plucky if somewhat pessimistic pal parading down the primrose path to Hell with us.
On the one hand I'm tempted to go Full Metal Rabbit on these jokers. Maybe we can blast a path clear to shelter, or failing that maybe we can trip our erstwhile companion and slow the horde down while they feast on his brains and we make our escape.
On the other hand, this is looking a bit desperate, and I've grown fond of having our brains in our own head and not in some zombie's gullet. So some sort of "out" would be nice, just in case.
You make the call and defend it in the comments, folks!
[polldaddy poll="6195344"]