The upcoming "Hawk & Dove" relaunch features a cover by none other than Rob Liefeld, whose art (as you know) I hate with the white-hot intensity of the sun. Here's the cover: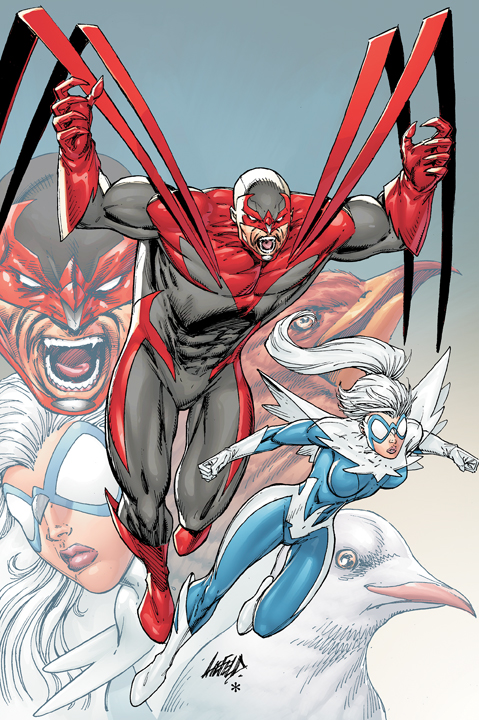 Apparently DC, having already decided to grant an entire line to two characters no one has cared about since the Nineties, went all-in by having the cover drawn by an artist no one has cared about since the Nineties.
Rob Liefeld is a hack. That means he never got the necessary grounding in the fundamentals of professional illustration (or human anatomy), the absolutely essential scaffolding upon which good art is built. Now, don't get me wrong, I'm not dissing hacks in general. I consider myself one in many ways, certainly when it comes to programming (I'm totally self-taught, so there are embarrassing gaps in the fundamentals anyone having gone through a structured program would have received). Sometimes, the only way to get clear of the choking jungle is to hack your way through.
But he's a bad hack. Whose hackery inspired twenty years of insipid imitation that gutted the artistic integrity of a medium I love.
Thus, after a long absence I bring you another installment in the "I Hate Rob Liefeld's Art" series!
Rather than type out my review of why this cover is a classic example of Liefeldian Hackery, I give it to you in image format. Enjoy! And if I missed anything, please chime in to let me know.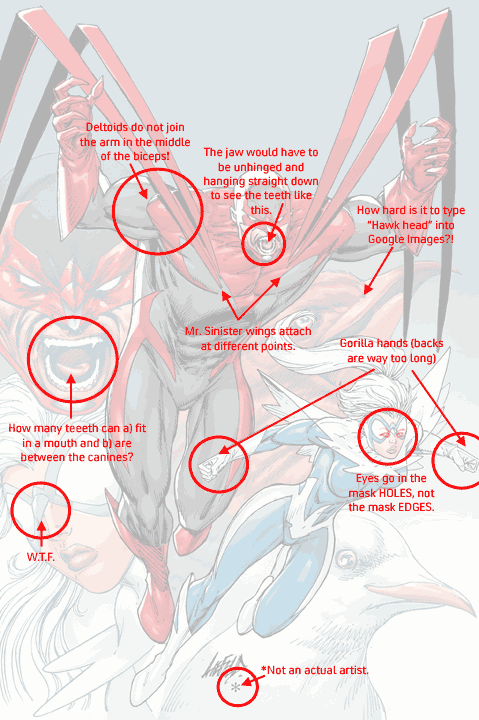 (Image and characters ©2011, DC Comics, Inc. If they choose to claim ownership of either, that is.)