Many thanks to everyone who participated in Caption Contest 95, there were some really great entries. I had a hard time picking just one, as you can see from this list of Finalists I ended up with after reading through them all:
count libido: I told you not to hide under that elephant!
B. Clouser: Consider it this way: Cheap funeral.
B. Clouser: What do ya think this giant caption above us means? Oh.
Dan: We've got a McNugget incident! Get the Bar-b-que sauce!
joel: "WHAT DID YOU SAY ABOUT KEEPING MY VOICE DOWN?!"
Danny Beaty: It's okay, you're wearing a helmet!
Danny Beaty: I'd sure hate to be you!
Gargoyle323: "Rock breaks Scissors!"
Jester: Stop! He's allergic to rocks!
JonnyDemon: Wow, pigs can fly!
Myro: "Quit whining Ted. A few rocks never hurt anyone."
Joe: "I would help, but i bruise easily!"
alphaalpharomeo: The Hills are alive with the sound of music…..Oh wait that just Jim screaming.
But ultimately, I kept coming back to one joke in particular that tickled my very weird funny bone. And that entry is: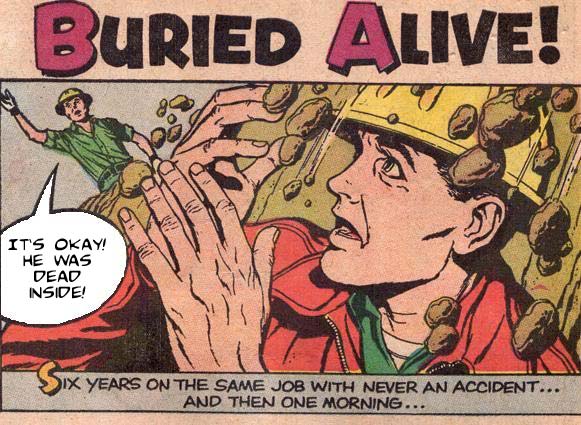 So congratulations to Jester for winning Caption Contest 95! Jester, let me know what you'd like for your prize using either the "Contact us" link at the top of the right column, or by leaving a comment to this post (or really, any post), or email me directly at afdstudios@gmail.com.
Thanks again to all of our Finalists, and again to everyone who took the time to enter!