I believe we had the most entries ever in a HeroMachine Character Design Contest this time around, but I've finally sifted through the excellent submissions, distilling the Finalists and our overall Winner for "Character Contest 41 - Art Martial"! Thanks to everyone who took the time to enter, I had a lot of fun looking through these.
First up is Atomic Punk's "Blacklight Tiger". What really caught my eye about this one was the background. Coloring the figures like he did made for a very striking and novel effect.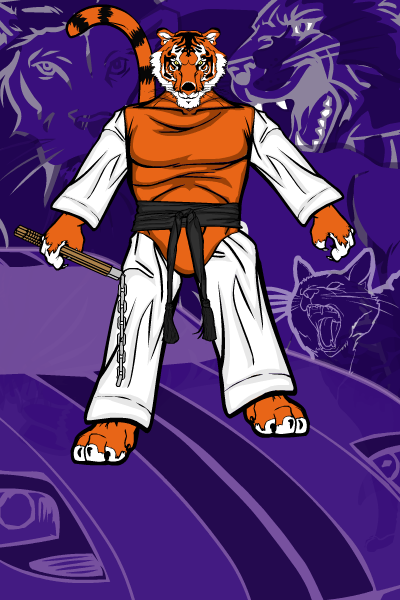 Next is BNE's "Rnzhdsh", which also stood out for its background. The effect of hanging the weapons on the wall as if on a rack was inspired.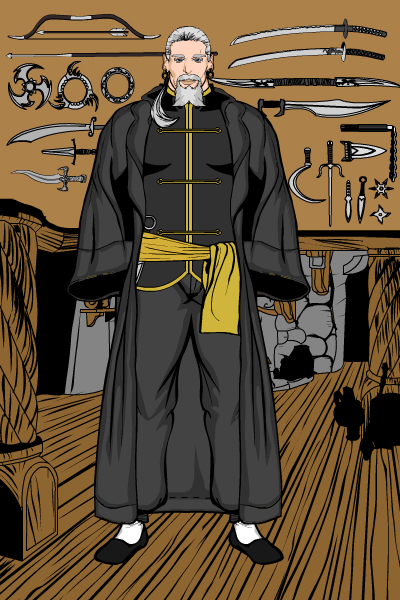 "Eviscerator" by Brambles is a great "Road Warrior" style pugilist, or possibly one of the cast of a "Mortal Kombat" sequel.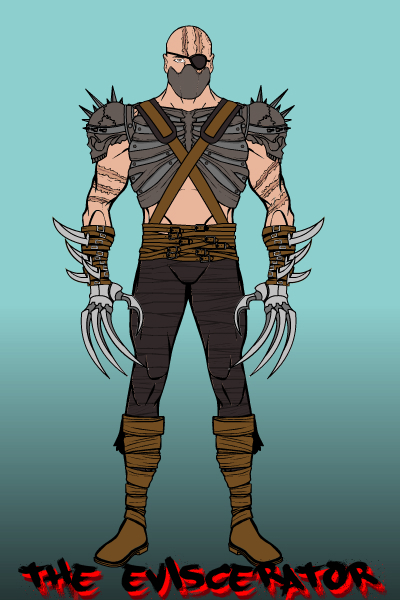 I'm not quite sure how Decolda got this flowing cape effect on "Venus" but I really like it.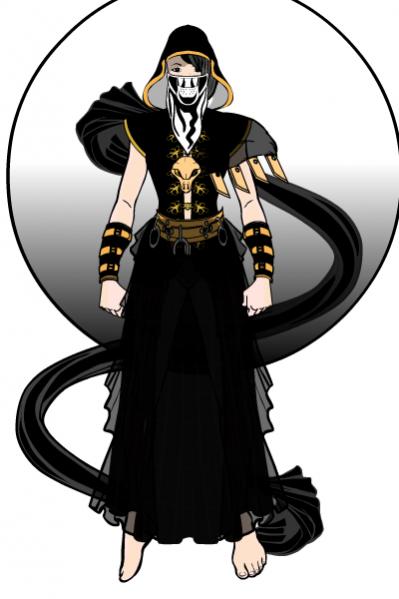 DiCicatriz made what is, for my money, the definitive six-limbed blue-skinned Indian martial artist, "Santulana". I love the background, the tattoos, and the pose. A great all-around illustration.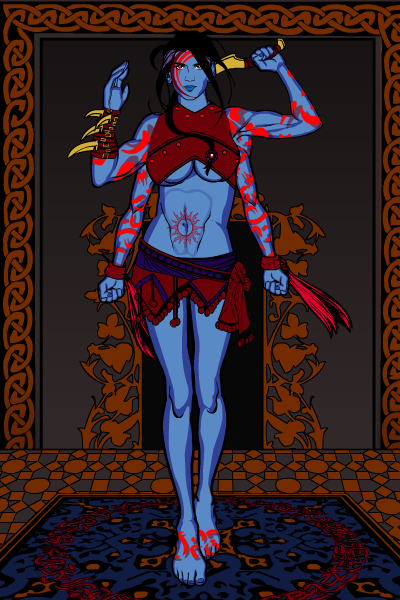 Ian Healy's "Feng Shui" made me laugh, as always, but it's also a very good illustration. The setting is uncanny, a superb setting of the scene.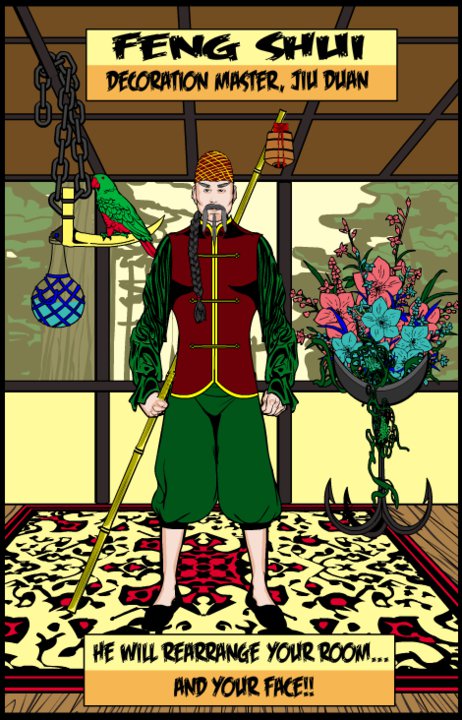 I chose two entries from Imp this week, starting with "Golden Phoenix". All of the details are great, from the sized leg wings to the green hair to the swirling grayed-out flame pattern. The only tweak I'd have made to this is to have put the flames over the weapon, made slightly transparent. Still, I really like this one.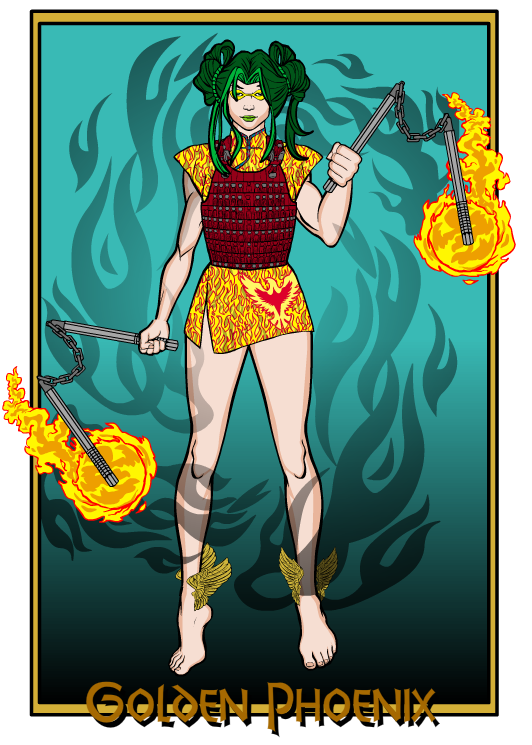 His "Sam Adams" is wonderful, too. I love the idea of a Revolutionary War brewmaster ninja. Awesome.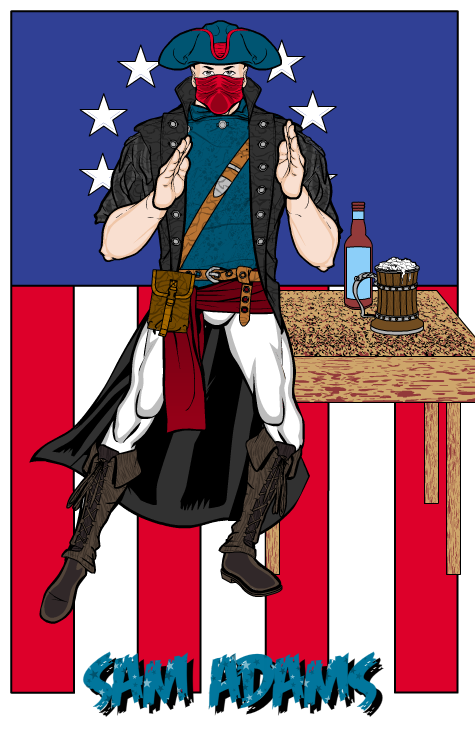 Kabare's fantasy-based fighting elf "Alyne Sundier" works well, particularly the nice patterning of her outfit. Consistent colors and a tight composition make this a keeper.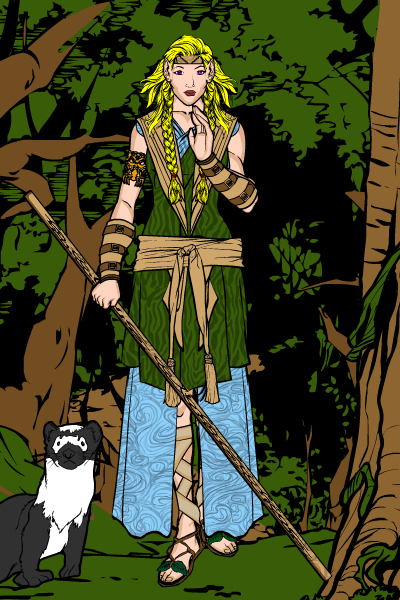 Krimson also went for a "Road Warrior" style look with "Anaal Nathrakh", a very menacing looking fellow to be sure.

Martian Blue did a great posing job on "Shaolin", with a solid design to boot.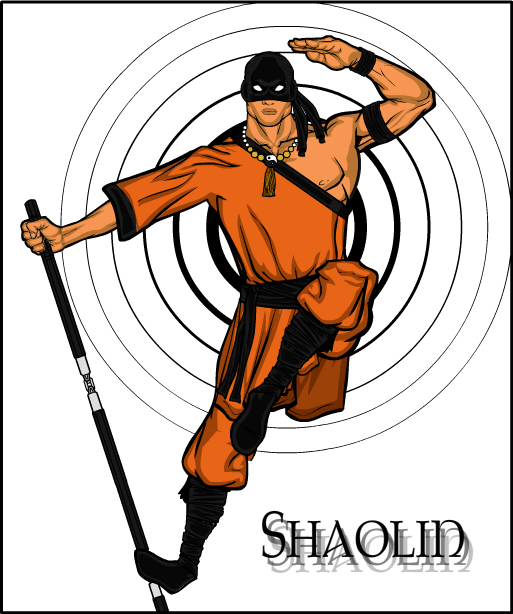 Me Myself and I used a tattoo-like effect very well with his simple, but affecting, "Tiger Claw".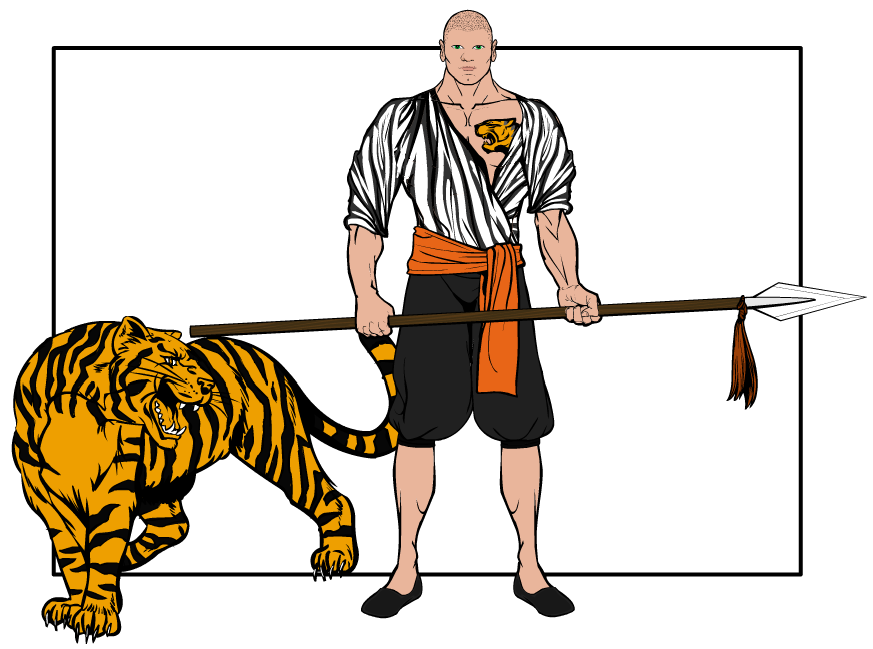 First-time entrant "Morzan" did a fantastic job, with the only entry this week that made me say "wow" when I first opened it. I love the tiger logo used as a head, and it's perfectly matched with the fur collar to make a convincing effect.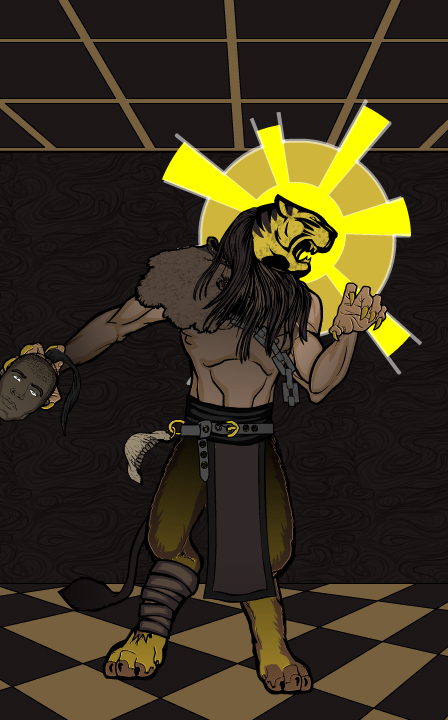 Rancid's "Lady Thorn" has a lot of great elements, from the flower design masked onto the leotard to the simple but nice background. I particularly love the griffin colored and patterned to look like a building gargoyle, though, that's very neat.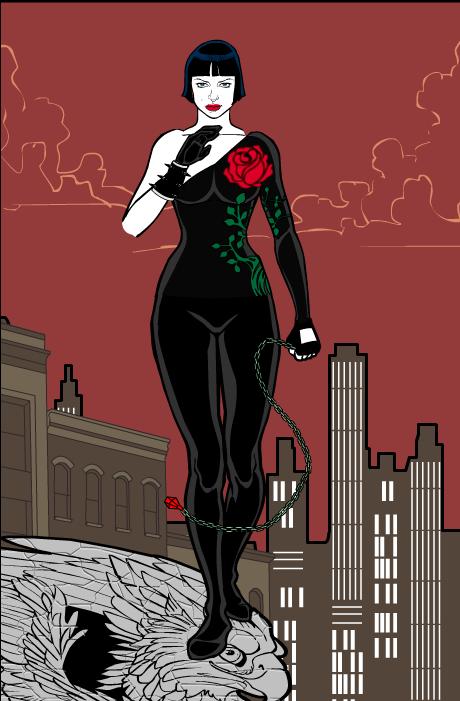 SpiderCow2010's "Ka Pao" is a great scene coupled with a well-designed character. I really like this one, and the "Damn" in the background is just perfect.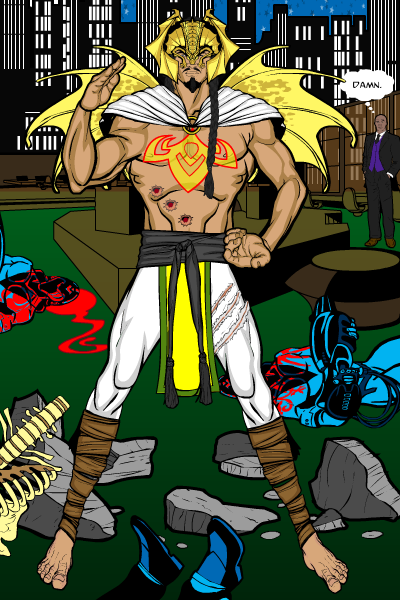 Von Malcolm's "Jade" is a wonderful overall illustration, not just the character but the surrounding elements as well.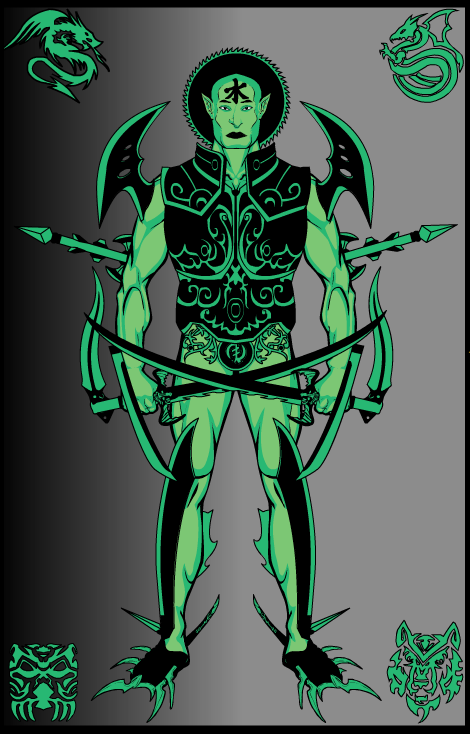 Finally, Von Malcolm took a more light-hearted approach by drawing the cast of my favorite show, "Seinfeld", as martial artists. Hilarious.
Which brings us to this week's overall winner, who receives their choice of either any item they like, or a portrait, to be included in the final HeroMachine 3 version. And that winner is none other than the very talented Gargoyle323, with "Geisha"!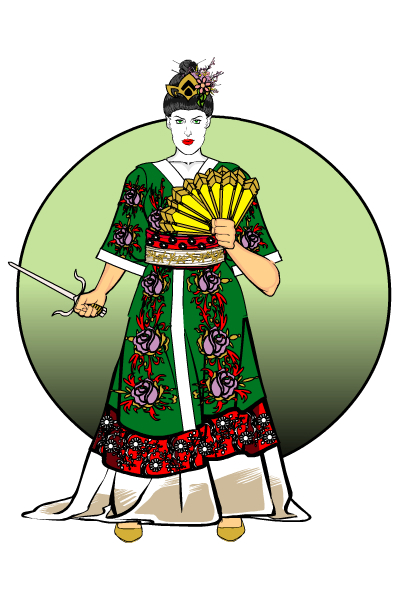 Congratulations, Gargoyle, it's a well-earned victory. I thought "Geisha" showed a great sense of personality, a fantastic use of the program to make unexpected effects, and a solid composition. Good job!
Thanks again not only to all the Finalists listed here, but to everyone who took the time to submit an entry. This was a tough week to judge, there were an awful lot of worthy illustrations.