The person who can come up with the funniest replacement dialog for the following panel will win either any item they like, or a portrait, to be included in the final HeroMachine 3 application!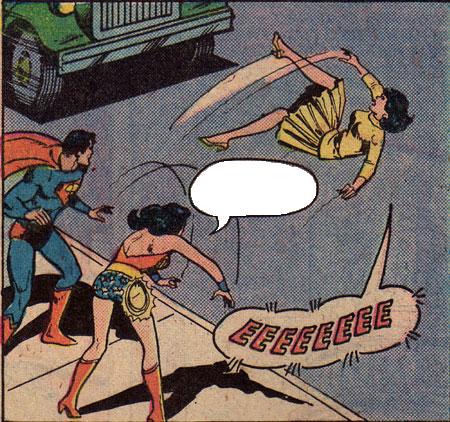 As usual, the rules are simple:
No limit on entries, but all entries must be made as a comment or comments to this post;
Keep it clean -- dialog should be appropriate for late-night broadcast television;
All entries are due by next Monday, when I'll pick a slate of finalists that the community at large will then vote on.
Thanks once again to Glenn3's "Say What Pictures" collection of blank dialog panels.
(Original art and characters ©DC Comics, Inc.)