I've just uploaded 27 new items for the HandRight-Standard set in the HeroMachine 3 Alpha incorporating many of your suggestions. I think I hit all the high points, but just in case I am going to hold off on converting the items over to HandLeft while you all take a look.
Speaking of which, here is a quick peek at some of the new stuff: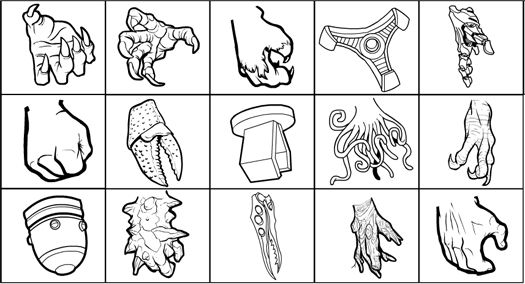 Let me know in the comments if there are glaring omissions you'd like to see, bugs you find, or anything else that strikes you about the new release. Once this gets squared away, I'll probably go ahead and do the Bodies. I haven't yet decided to do just one big release with everything in it, or something like MaleBodyTorsos, MaleBodyArms, MaleBodyLegs, FemaleBodyTorsos, FemaleBodyArms, FemaleBodyLegs, etc. It's that old trade-off between too many options in a menu and too many items in a set.