The history of comics is replete with duos, two characters linked by name and concept as a single unit, like Hawk and Dove: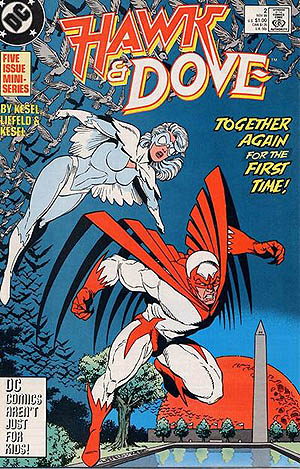 (Characters and image ©DC Comics, Inc.)
Or Cloak and Dagger: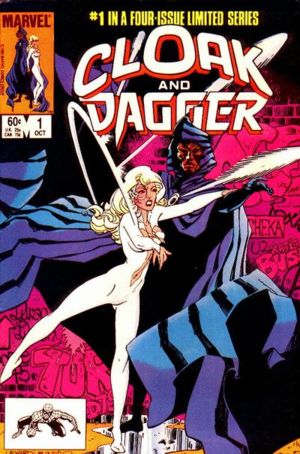 (Characters and image ©Marvel Entertainment Group.)
That's your challenge for this week: Come up with two characters who are tied together through their names, like the examples above. You can use any pairing you like, and it's certainly possible (and permissible) for multiple people to use the same pairing of words (War and Peace, I imagine, will be popular for instance). The usual contest rules apply with an extra one at the end:
You have one week, starting today and ending next Tuesday.
All entries must be left as links to an image or images in the comments to this post, and all images must be 100% HeroMachine-generated (any version).
No more than three total entries (pairings in this case) per person.
The winner will get to choose either any item he or she wants, or their caricature, put into HeroMachine 3 for all to see and love.
Good luck everyone, I look forward to seeing what you come up with!
If you don't know how to do a screen capture, and for some reason are not happy with or can't use the "Save as JPG/PNG" button in HeroMachine 3, Hammerknight put together a how-to for you.