Companions are now live in the HeroMachine 3 Alpha. I've got fifty cool new friends for your main dude, from your old favorites to all-new additions like more dragons, a big ol' squid, scary new griffons, adorable Wonder Dogs, and much more. Take a look and let me know what you think, any items you wish were in but aren't, etc.
Note that BigWeapons and Vehicles will be their own sets in either Backgrounds or the to-be-added Environment.
Here's a comparison of some of the Companions in 2.x and their new redrawn 3.0 versions: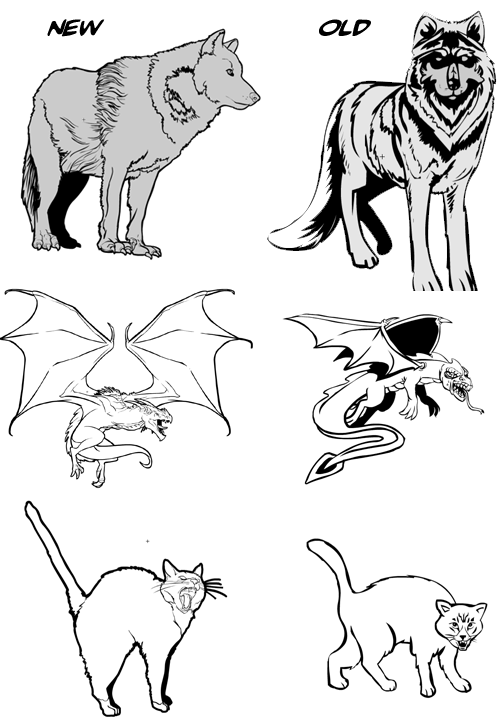 Enjoy!