Would you like your very own custom drawing by Jeff "Professional Illustrator" Hebert, only you don't know how to get it? All you have to do is enter the "Create Your Own Caption Contest", just like Dan did, who now has this illustration of one of his characters, "Miss Music":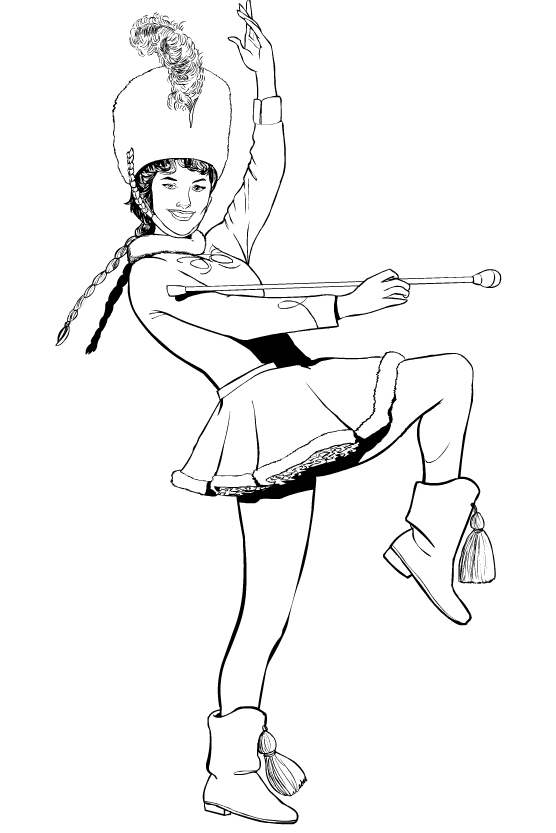 The description he gave me was:
If you're up for it, you could do a picture of Tammi in her Miss Music costume. Nothing special - she dresses like a drum majorette with the short frilly skirt, cowgirl boots, that fancy top with ties from side to side, and the big furry hat with the feather sticking up.
I think it turned out pretty well, hopefully you all will like it too. And then you'll get your butts over to Caption Contest 3 and enter yourself, so you can get your own drawing of whatever you like!