All I can say is wow. Forty-nine entries this week I believe that is the most entries for a contest since I took over for Jeff. They all were great and it was another hard one to judge, I like them all. When I judge a contest one of the things that I look for is how much  the people pay attention to the description of the contest. For an example, the title of this contest was "The Nature  of Wings", hence I was looking for wings that nature provides. Yes I am a true believer of "attention to detail" as a lot of you know already. I have picked out a top ten list  and here they are in no particular order.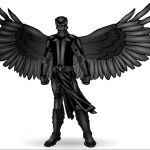 AMS, did a wonderful job as always. The pose and the color scheme are great. And the shading is above and beyond.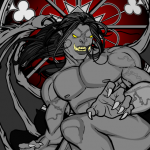 Blaq Aries, WOW, that pose is killer. And the background is a very cool design.
Dblade, you are out of the box with your use of items. Great color and shading as well.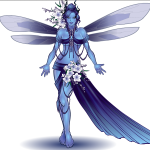 Djuby, this is truly a jaw dropping character. WOW is the only way I can think of to describe it.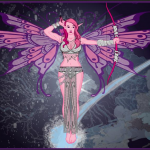 Kaldath, great character design and a stellar background.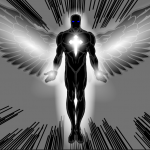 Kellkin, simple but very impressive.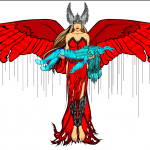 Kellkin, you did a wonderful job with the character in her arms. Great.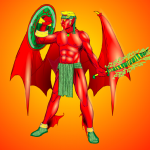 Skybandit, what can I say, you have been entering some down right wonderful characters.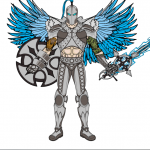 Tool, great work on bringing together the armor and the wings.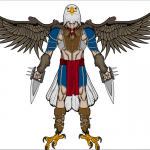 Tool, another great character, it has a wonderful native feel to it.
But as they say, there can be only one. And this weeks winner is Blaq Aries. Your gargoyle is great and the background makes the character jump off the screen at you. Great job everyone. I'm looking forward to seeing more characters from every Hero Machiner out there.
P.S. Sorry for the short sweet post, I was working outside today and ended up getting blisters on a couple of my fingers and the skin came off. So fingers are raw and it's hard to work the mouse. I'll post all the entries by the end of the week.