This weeks Poll Position pits DC comics Cheshire against Marvel comics Elektra.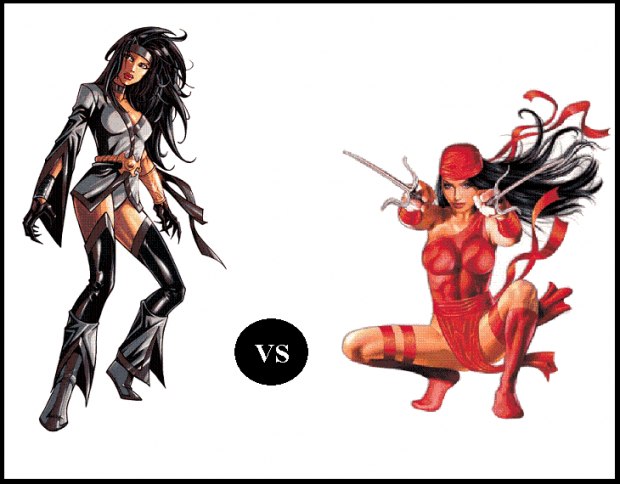 [polldaddy poll="6842995"]
This should be an interesting match up as both women are masters of multiple martial arts which should put them on par with each other in fighting ability. So the deciding factor in this fight will be the difference in their abilities. Cheshire is a master of poison and coats all her weapons in potent toxins as well has the fact that she has false razor sharp finger nails which are also envenomed. Elektra on the other hand has the ability to mesmerize people causing them to see illusions or other phenomena.
So in this fight it comes down to which you believe is the more powerful edge poisons, or illusions. For me this one is too close to call, so I leave it to you to decide! Go ahead leave your vote as to who wins this battle and comment below as to your reasons why.