When last we left our Lone Wolf Cub, he was wild-eyed and frothy-mouthed, hanging out with the high rollers and using his Kai Discipline of Reckless Gambling. We had gotten our coach fare of 21 Gold Crowns, but that heady success was not enough for our lustful souls and we decided to let it ride, baby, let it ride!
So this morning I had another go at Carousel, and as luck would have it, I won eight times in a row, including one time nailing it right on the number. In short order, therefore, we hit our max of 40 gold Crowns won, giving us 47 overall, and I lost any chance I have of winning the lottery in real life since I blew all my luck in a Choose Your Own Adventure. Awesome.
Regardless, having cleared out their den of iniquity, we saunter out the door, coins jangling heavily in our jodhpurs (do Kai troopers wear jodhpurs?). Our choices hereafter are somewhat constrained, so I'll just put them up sequentially without comment: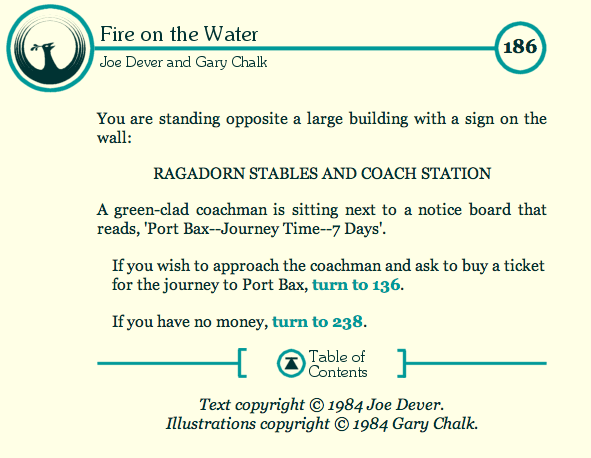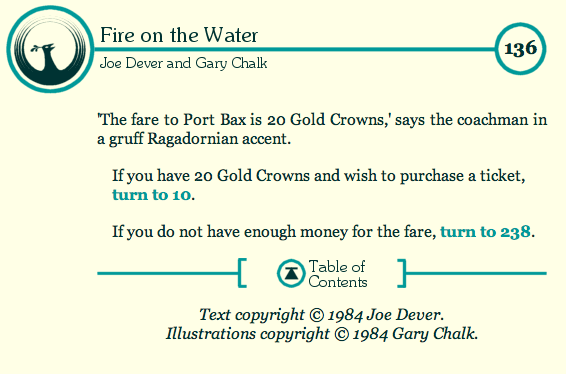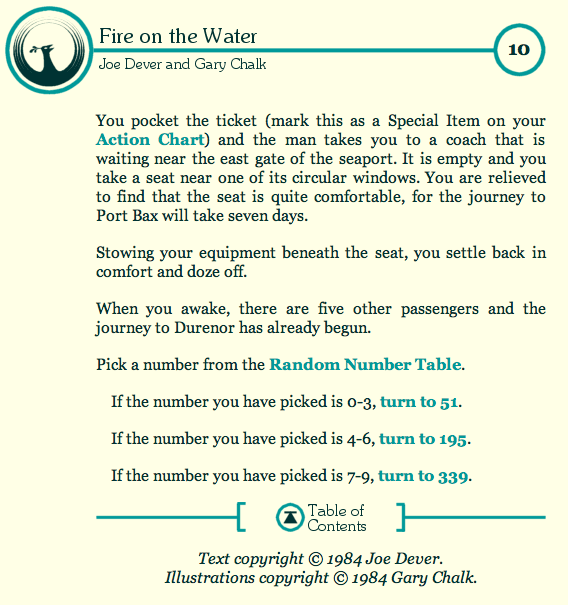 Phew! That's a lot of traveling just to get inside a coach. But finally we are shaking the dust of that bandit-ridden fleabag of a town and we're continuing our quest once again. As directed, I randomly chose a number from our chart, getting a "5":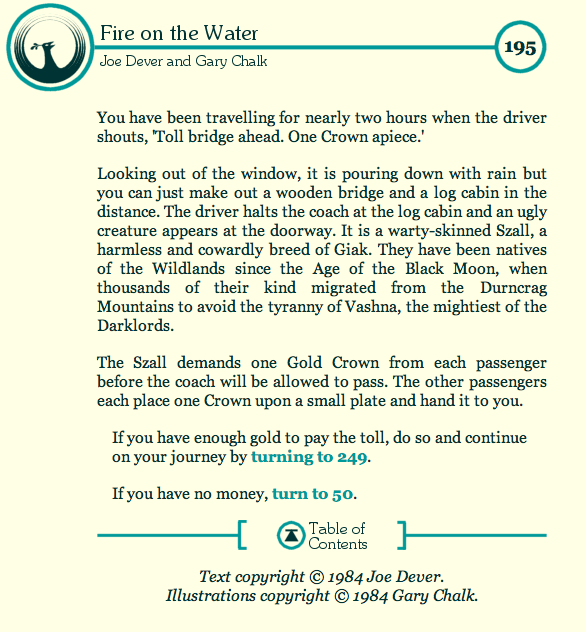 Sadly, there is no "Run the bridge, crashing through the gate, flinging curses and middle fingers at the toll taker as you blow through their puerile checkpoint" option, because that is totally what I would choose. Oh well. Luckily our inveterate gambling habit has paid off and we are redolent with ill-gotten gains, so we pass through without qualms.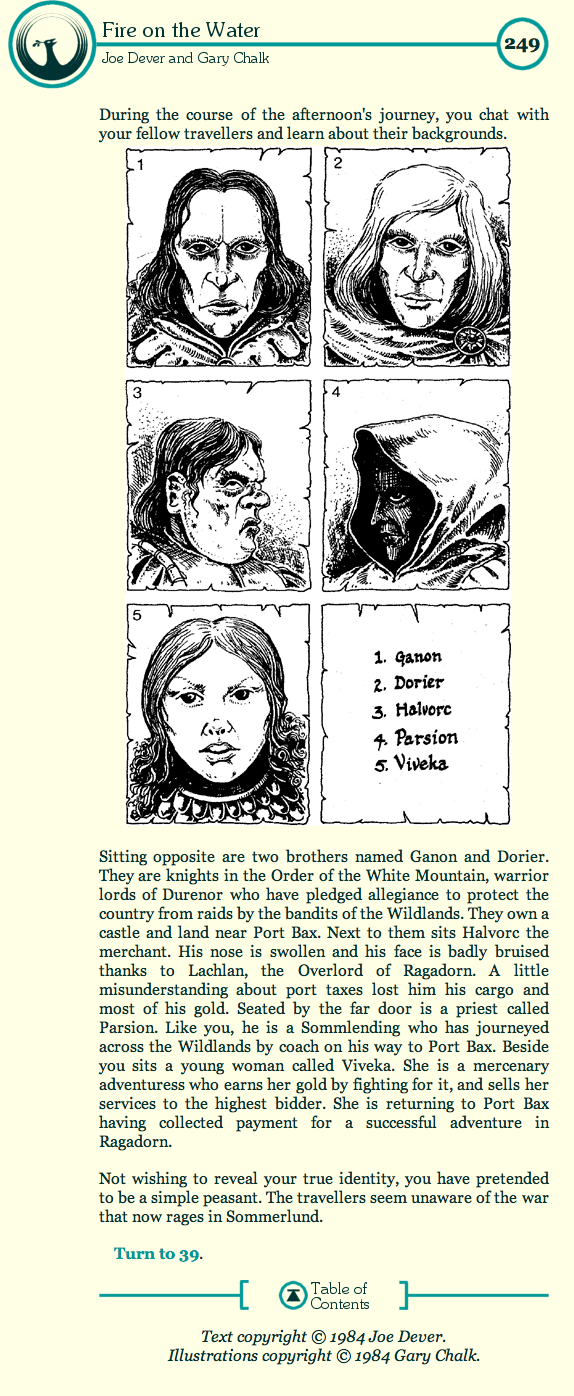 Wow, I guess the motley collection of humanity you encounter on the subways of New York aren't that strange, after all.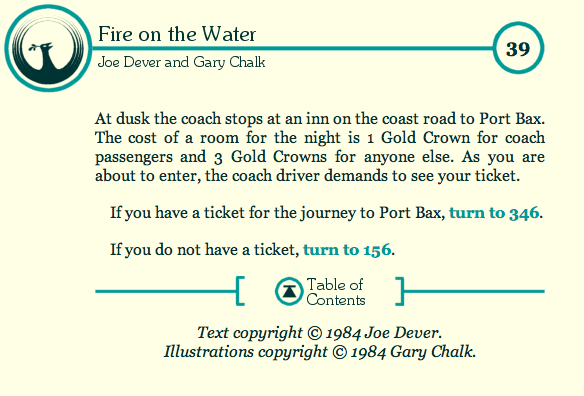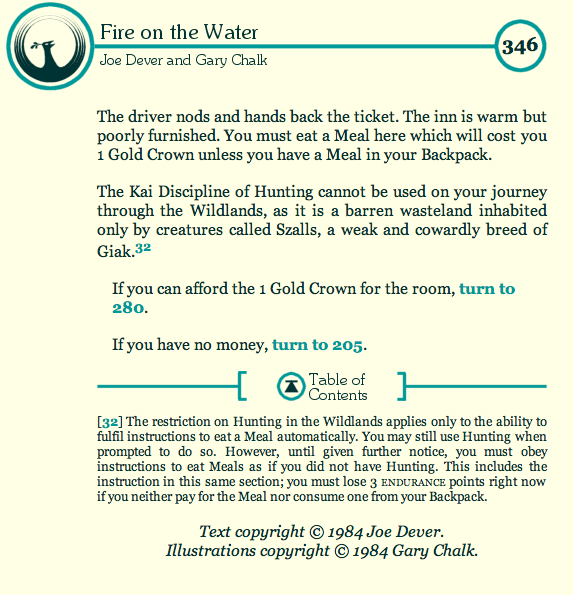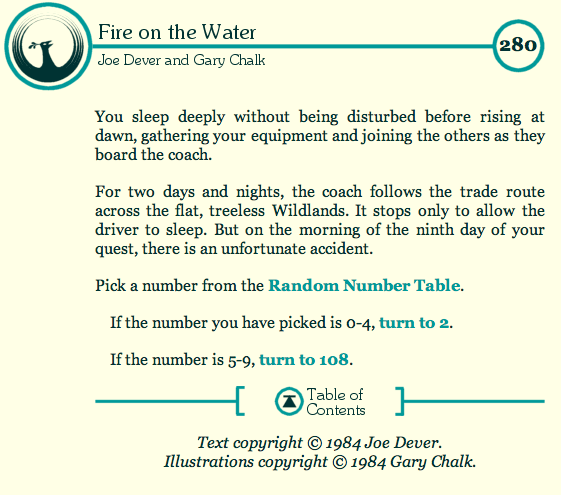 An unfortunate accident, alas! I hope that means we run into Lemony Snicket. We'll see, as I got a "4", meaning we: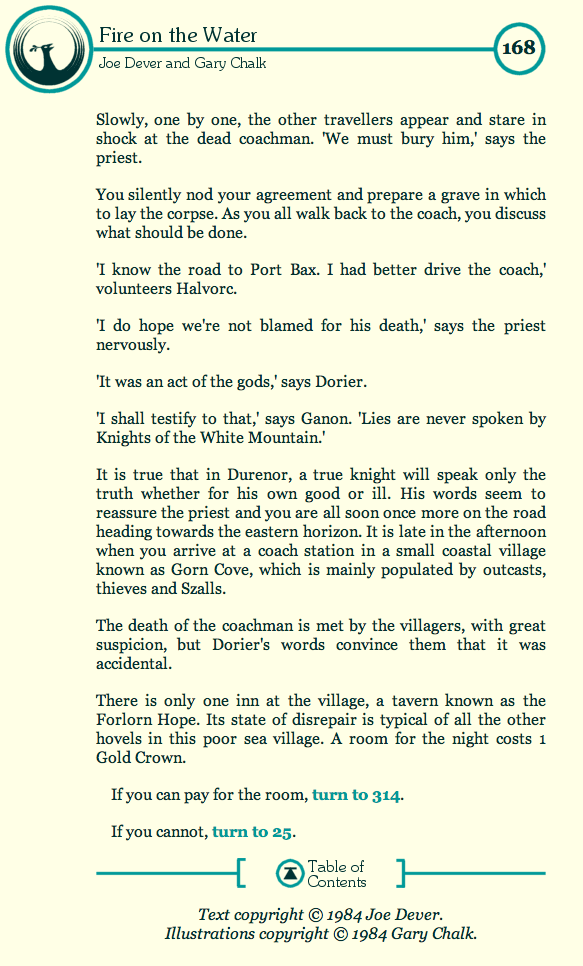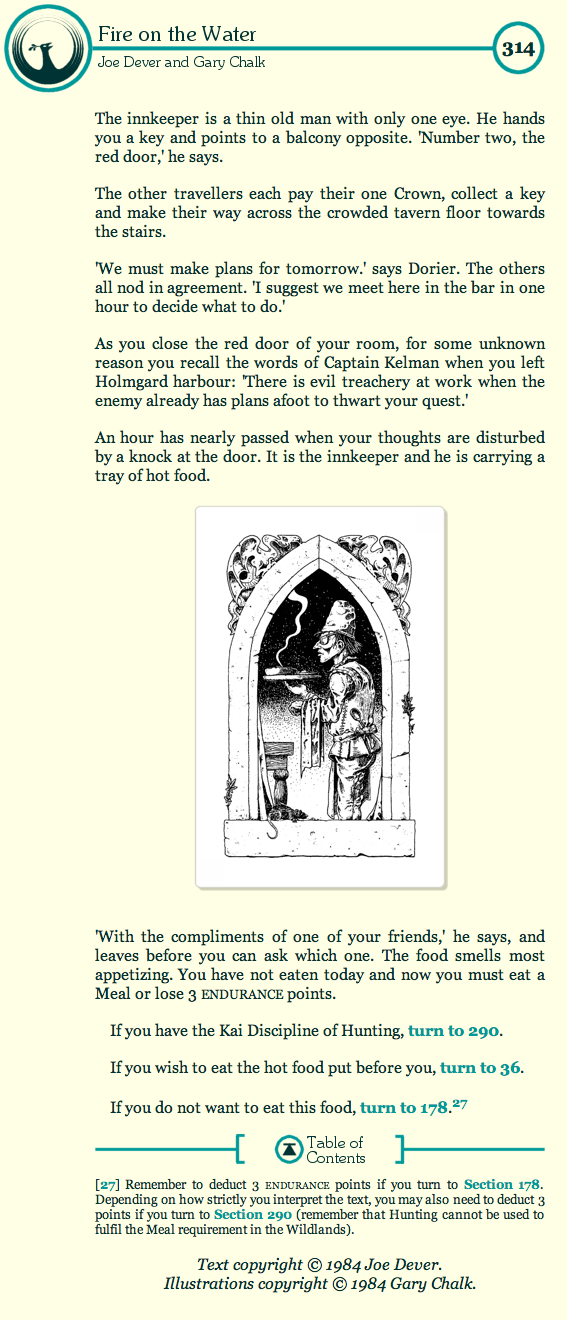 I'm not sure how much Hunting skill you really need here ... I mean, the food is lying right there on the plate, I wouldn't think stalking or hurling spears would be called for. But then, I guess that's why I'm not a Kai Master.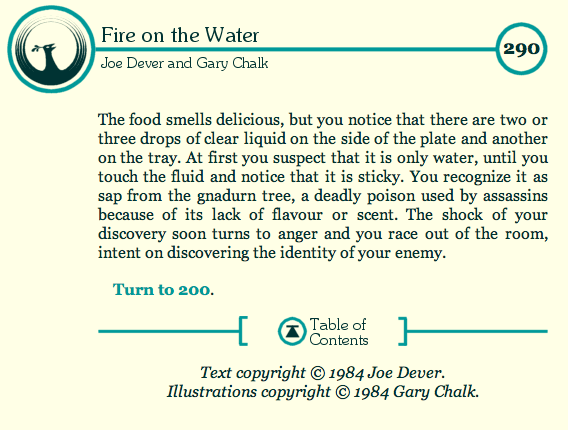 Poison! Either this place is next up on Gordon Ramsay's "Kitchen Nightmares" show or somebody's out to kill us!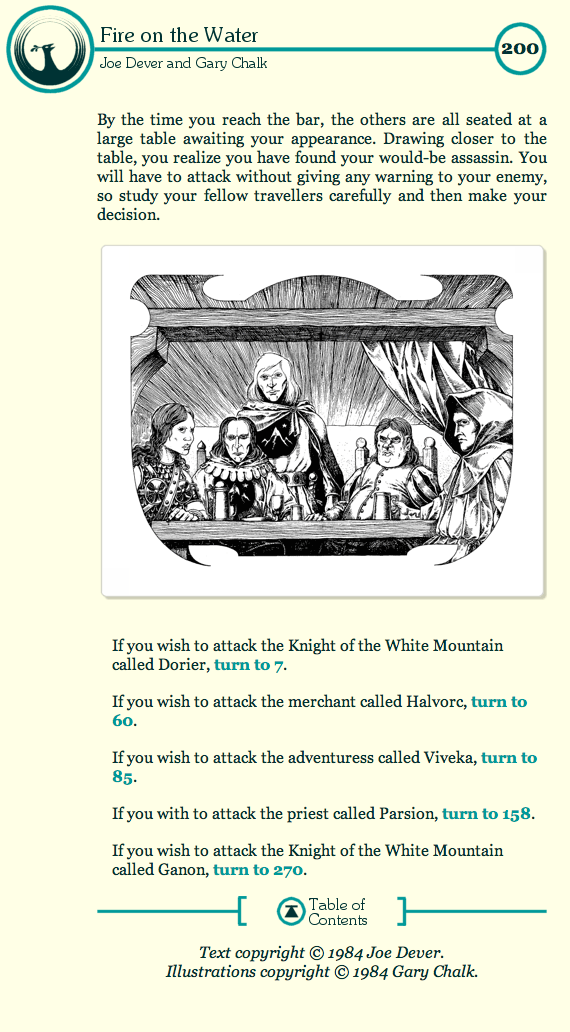 Here's a closer view of our cast of cretins: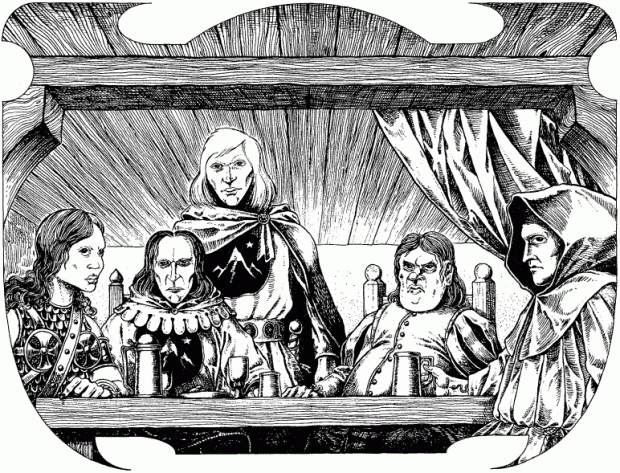 And so we are come to this, a gathering of suspects in the finest Kai Discipline of Agatha Christie-ism. It is now incumbent upon us to finger a suspect, folks, so put on your thinking caps!
After you vote, be sure to post a comment with who you fingered, and why.