Nice turn out this week with 5 entries.  All keeping to theme and some wild concept ideas.
Thank you for everyone's participation!
Winner this week is....
The Witch by Scott Weyers.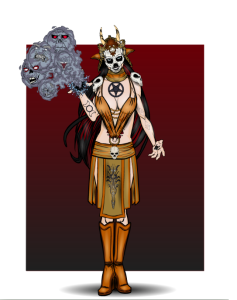 Congrats Scott!  Great non-traditional witch.  Loved the whole construction of the piece.  Using the zombie faces in the smoke balls clinched it.
Let me know what you have in mind for your prize.
Cheers!