Hey everyone! I know I missed last week (totally forgot with the house renos, to be totally honest), but I'm making up for it with a super special post! Today we will be doing the reveal for both the Diablo 3 Barbarian version 1.0 AND the Princess Shuri Pink Black Panther! Read on everyone, because I'm really happy with how all this turned out!
Pink Black Panther
First up the the Black Panther reveal. Now, my daughter decided that not only was this to be a palette-swapped version of the character, but that she would also be a Shuri Black Panther. Now Shuri has been the Black Panther in the comics, but it's not a costume my kid wanted, so we went a more movie-inspired route. So, here it is: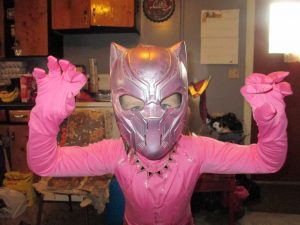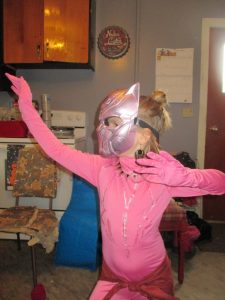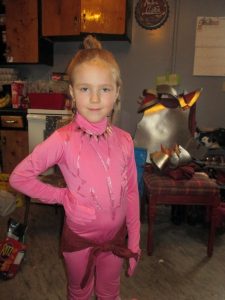 Now the belt we added mainly because the suit we bought has the word 'morphsuit' written in black across the butt and we needed to cover that. The silver on the suit is glittery-silver fabric paint that we added. My kid's hair is shorter than Letitia Wright's is in the movie, but we did a Shuri-type style and really she did the rest by nailing the attitude in the pic.
Barbarian Mark 1.0
Now this is something I never thought I'd get to way back when I started. And I'm calling this 1.0 because there are things I want to tweak and things I want to add before I actually do debut this at a con (I'll get some more out-and-about with it Halloween night for further research). But before that, quick things I have learned from putting the whole costume on:
-It is not very flexible. As in, I'm not bending down to pick things up off the floor and I can go up stairs, but down is difficult. Knights had squires, and this is why. And for the record, start from the bottom when you put on a suit of armor. I personally went: knees, greaves, sabatons, wig, chest, belt, crown, bracers.
-Between wig and foam and wearing a different undershirt than planned, it's quite warm, even just hanging out and not doing much.
-I remember why I hate long hair, especially when staticky.
-I never explained the belt, but its a piece of faux fur crudely tied with leather straps to the belt itself, which is threaded through the metal loops of a piece of old curtain and then snaps at the back. It works shockingly well but is best put on with help.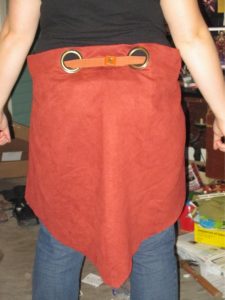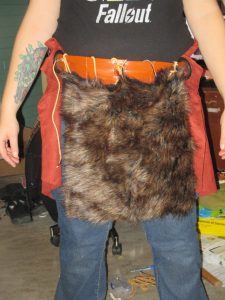 But here she is, in all her glory: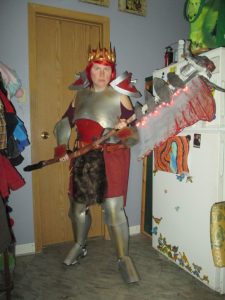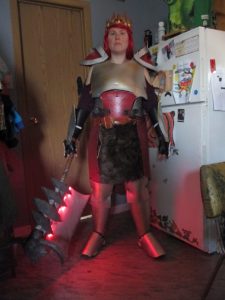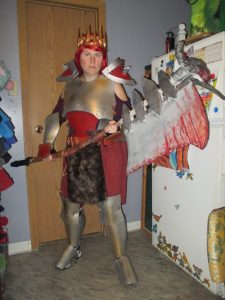 I am beyond happy with how this turned out! As for what it still needs, there's a few things. Weathering, to start with, and especially if I want to add some blood, wounds, etc. to myself when wearing it. I need to de-static the wig, as I already alluded to, and I need to add some details on the knees and greaves and perhaps alter the sabatons so they have the claw-foot like appearance from my reference. Like the chest, they were painted silver with gold lightly sprayed over top, but they're too plain at the moment for my liking. I have some upper-arm guards that I never finished that I could probably add and still be alright (it's not like I could get less flexible) and there's two little straps on the top part of the chest that I need to fix to hold better. I only lost one small strap on my right hand where the glue gave way, but other than that it held up great!
A quick final note before I go: sometime in November I will hopefully have a game review to do! Although online and multiplayer, usually anathema for me, I've been playing the Fallout 76 B.E.T.A and will pick up the game when it comes out in November. Expect a review, or at least some first thoughts, as a person playing a multiplayer game solo. Hopefully it all goes well. See you all soon!