So, last week I asked you guys to come up with the best possible replacement dialogue for this here panel: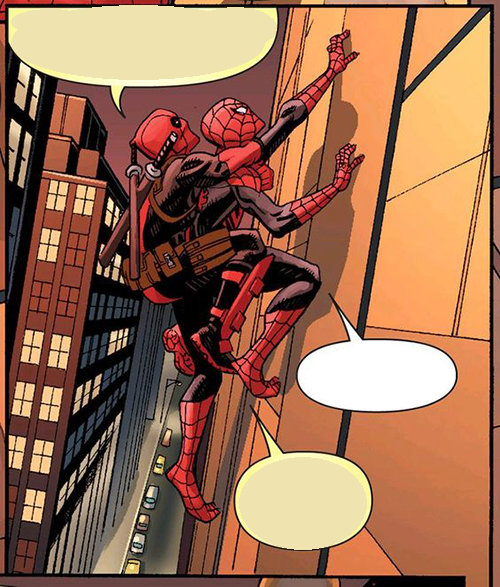 And as such, here are our top 5 entries:
Drinkfluid:
Deadpool: We're almost at the top!
Spidey: Uh, Deadpool, why are you clinging to me like that?
Deadpool: Oh, you'll see~
Rekulhs Nathe:
Deadpool: Spider-Man, Spider-Man, does whatever a spider can…
Spider-Man: Will you please stop singing that stupid song!!!
Deadpool: But it's so nostalgic
The Atomic Punk:
Deadpool: Why can't we go through the front door?
Spider-Man: Just keep it down.
Deadpool: AUNT MAY! ARE YOU HOME RIGHT NOW?!?
DiCicatriz:
Deadpool: You're sure you can sneak me into the MCU?
Spider-Man: We'll hide you in the background of the next Avengers movie.
Deadpool: Yay! I want to meet Benedict Cumberbatch!
KJR1998:
Deadpool: Guess how many chimichangas are in my stomach right now?
Spidey: I dunno 100.
Deadpool: WRONG! Zero, they're all coming out of my ass right now.
However, we can only have one winner and that person is... (Pause for suspense)
DiCicatriz