Last week I asked you guys to come up with the best replacement dialogue for this random panel: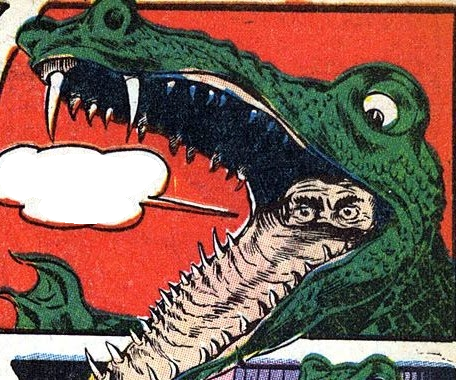 And here are my five favourite entries:
RobM: Man, this is a croc!
Richard DeRemer: Mr. Schmee, I seem to have found where we lost my alarm clock.
Grifter87: What do you mean, "There's already a Crocodile Dundee"?
Drinkfluid: I always thought I was bein' true… but it turns out I was just in da NILE!
William Peterson: Killer Croc will never see through this clever bat-disguise!
And at this point I make a Highlanders joke and we announce the winner. And that winner is... (because I'm predictable in my love of bad puns)
Drinkfluid