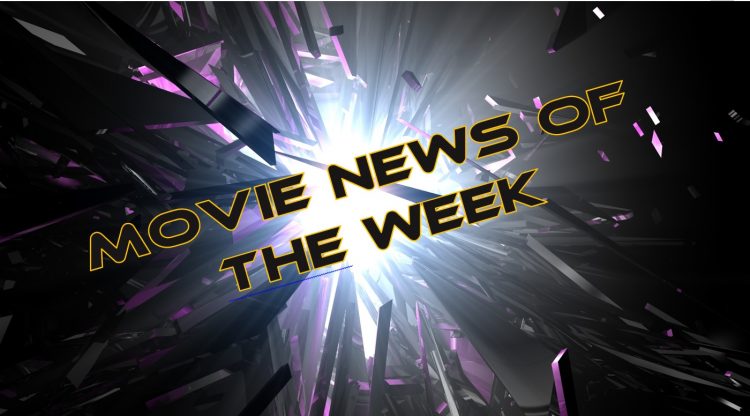 Hey everyone, just tiding things over until the weekend and I will hopefully being seeing a couple of movies to review. So for the time being, let's see what news has come out this week to keep us going. I'll be linking all the articles and avoiding anything too spoilery here, so I'll leave it up to you whether you want to read any further or not.
What's up with The Batman?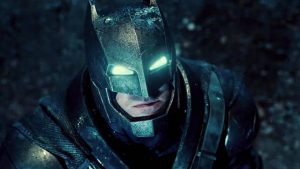 We heard not long ago that Ben Affleck was stepping down as director of his solo Batman film, which he explained as wanting to concentrate on his performance rather than trying to split his attention between the two. Now we are hearing that Matt Reeves, of Cloverfield and Dawn (and War) of the Planet of the Apes fame, is stepping in to direct instead. That is actually some really great news, as those aforementioned films are fantastic and it definitely intrigues me as to what he could do with the character of Batman. This is, of course, provided he is not micromanaged into suffocation or that the movie isn't hacked apart in the editing room. But I'm going to take this as a positive for now. On the rumor side of things, there's now rumblings that Affleck might want out of the DCEU completely, although I've yet to see any manner of solid evidence for this. That would be a serious blow to the DCEU, as it's pretty much agreed that Batfleck is one of the better things about it, and then there would be trying to recast or somehow account for a new Batman. Only time will tell on that.
Lots of Films Starting Production/Filming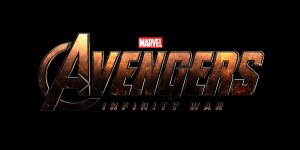 Avengers: Infinity War- It was already known that this film had gone into production at the end of January this year. What we didn't expect was a video with a first look, beginning with a bit of a spoiler-y moment where we talk to three of the film's stars. The hype is well and truly beginning to start.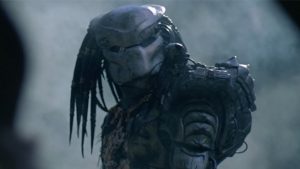 The Predator- Not much is known about this one other than some of the casting, but it is scheduled to start shooting next week. There's a lot of speculation about the plot of this one, where or how (or if) it fits in with the other films, or if Arnold Schwarzenegger will make an appearance. Predator is a pretty popular thing in our house, and I for one am really interested to see where Shane Black is going with this one, whether it's sequel, reboot of some kind, or what.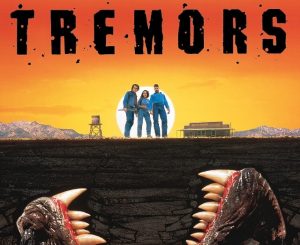 Tremors 6- Yes, they are working on the sixth Tremors movie. That's actually kind of exciting, because Tremors is a ridiculously fun series that I actually quite enjoy (I still need to see the fifth one). This one is in production right now in South Africa and will be out straight-to-video sometime next year. Maybe when that one comes out we can do another Tremors marathon, but this time with all six.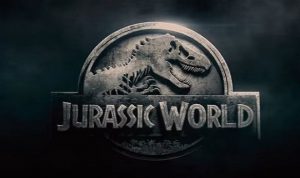 Jurassic Park 5/Jurassic World 2/The Lost Park: Jurassic World- Production is also underway for the next installment of one of the two biggest franchises in our house. Both director J.A Bayona and executive-producer Frank Marshall have tweeted their hints about said start, with filming to get underway in the next couple of weeks, starting in London. Not a whole lot is known about this either, other than that it will be 'darker' than the last film and some interesting domain names that have been registered that may give us some indication on the theme. The film has also added James Cromwell to the cast in an as-yet unspecified role.
Other Random News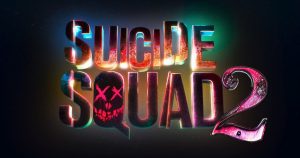 Suicide Squad 2- Big news on this one, other than its existence. Not-rumor is that Mel Gibson has been approached to direct this sequel. Talks have been confirmed but that they are still talking, and nothing has been decided yet. So what would that look like, I wonder? I'll admit I've only seen one film that Gibson has directed (until Hacksaw Ridge comes out next week, that is), and that was The Passion of the Christ, so I don't have a whole lot to go on as far as what we could possibly see. More on that once we know something, I guess, since there isn't a release date or anything for the film as of yet.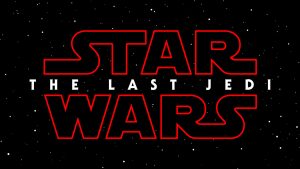 Star Wars Episode VII: The Last Jedi- Lots of rumors, especially now that the film's title has been revealed. One is that there will be some extra special awesomeness at this year's Star Wars Celebration. Some are even speculating a trailer of some sort, given that director Rian Johnson and Lucasfilm president Kathleen Kennedy will be there for a special panel. As of yet, we've only seen a few behind-the-scenes pictures, and just today some concept art for possible future toy packaging featuring the next-gen trio of Rey, Finn, and Poe. I personally don't want to know too much going into this one, so I hope they keep it as close to the chest as they did Force Awakens.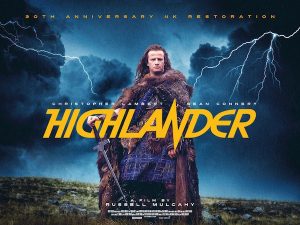 Highlander- While some would argue that, like the catchphrase of the first film, there can only be one (or should have only been one), they are still working on remaking Highlander. The latest attempt is currently being helmed by Chad Strahelski, the director of the John Wick films. Now from this interview, the guy sounds like a fan and that he wants to do right by the franchise, so if this gets off the ground this time, I think I'd be good with it. Especially given his work on John Wick (hoping to see the sequel Saturday!) and that he understands you can't take this stuff too seriously or you lose the charm of it. I'm keeping an eye on this, and we'll see what happens. The last time I heard about a reboot it was starring Ryan Reynolds and I was just 'no. let's not do that', but hopefully he's too busy with more Deadpool.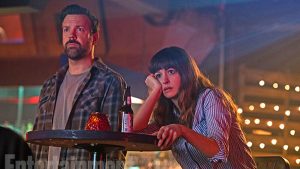 Colossal- How do you do something new and fresh in the world of kaiju movies? By doing something completely weird and out of left field (unless you count that one episode of Godzilla: The Series). I don't know what to make of this, other than it's trying something different and I can appreciate that. This is the second trailer that has dropped for the film, and I honestly wouldn't mind giving it a watch at some point, just to see it. In a world of Godzillas, Kongs, Jaegers, and crossovers, maybe something a little different would be nice.
Well, there you have it folks, some of the latest movie news from around the web. Hopefully I'll be back with some reviews very soon. At the very least, I intend to see Lego Batman and John Wick 2 this weekend, so we'll see how that goes. Any pressing news I missed? Let me know in the comments!