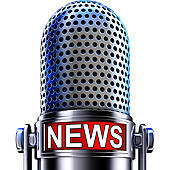 Hey Machiners, I came across a few tibbits of news here I figured I'd share with you all. Some of this is new and some of it is a few months old, but all of it I found to be very interesting. So lets get started with our first of news.
1) Young Justice Is Getting a Third Season!
Yeah, not much is actually known about this so far other then it is already in production.
2) Some behind the scene video and photos has come out on the Ghost In The Shell Live action Movie.
check out this link - http://www.cgmeetup.net/home/ghost-in-the-shell-behind-the-scenes/
and
3) In December BabyMetal will release on DVD and Blueray their "Live At Wembley" Concert.
This concert was held back in April in the UK at Wembley Area and was the kick of concert for their 2nd world tour. Check out the trailer below and join the resistance, The Metal Resistance!
and lastly, speaking of BabyMetal
 4) BabyMetal is teaming up with Warner Brothers!
That's right, BabyMetal is about to become Anime baby You can read about that Here - http://deadline.com/2016/09/babymetal-live-action-animiated-digital-series-warner-bros-japanese-pop-metal-band-1201827656/
*****
Well that's all the news I have for now, I would love to hear your thoughts about any or all of the news you found interesting in the comments below, and feel free you share any geeky/otakuish news you may have stumbled upon!