Six entries this week, and some amazing work.
First...Stagebat: cool outfit, love the dude checking her out, and the fact that she is in black and white given the challenge is brilliant. Barefoot? Not so sure.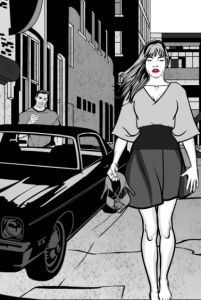 Next is Dreadyacht...good job and the boots are a nice touch.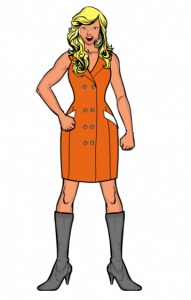 Geno...I love the print, and the fact that she is actually "walking down the street.
Cliff...the attention to detail is beautiful; hat, pearls, matching gloves/bag/shoes ...love it!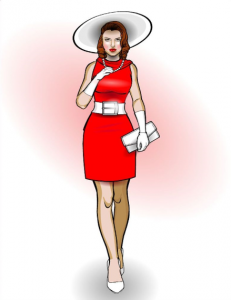 Brons gave us a hip young gal and a great colour combo.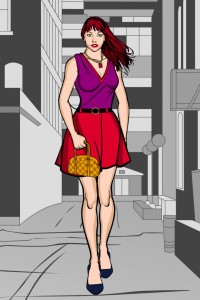 ...and Blunt Object provided a great tribute to Jackie O. (K at the time, I think). The glasses are genius!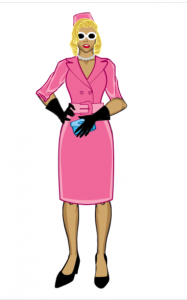 So this week, the win goes to Cliff, with Geno coming in a dangerously close second. Join me in congratulating Cliff, and thanks to all who entered.
See you Saturday!