Last week I asked you to give me your best dialogue for this image from the Anime Series "Unbreakable Machine Doll":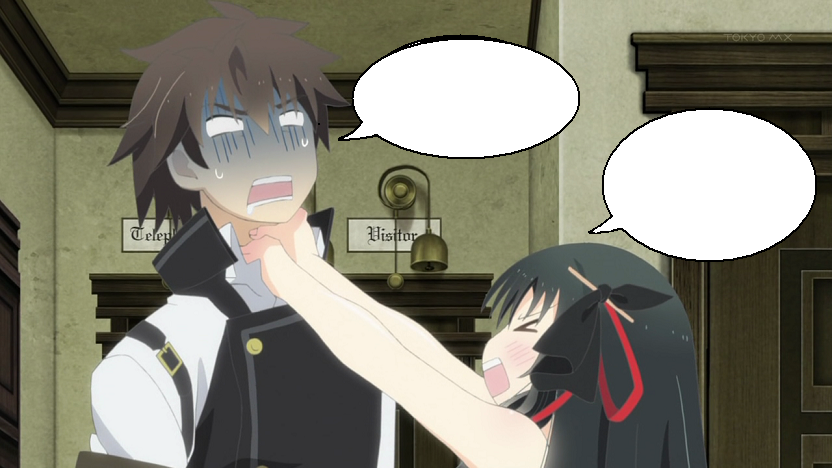 Here are the ones I consider the top five from the entries that were received:
*****
Herr D
Raishin: I thought you wanted to look nice today?
Yaya: WHAT DID YOU SAY!?
*****
Wild Card
Raishin: Ok, your cooking isn't that bad.
Yaya: Never call it dog food again!
*****
Wild Card
Raishin: I said I like your Cat
Yaya: Who are you calling FAT!!
*****
Hexadecimal 
Raishin: *GASP* .. All I said was "get a grip"!
Yaya: AND HOW'S THAT WORKING FOR YOU!?
*****
Frankie
Raishin: "Achk! I'm not..chklk! sure you're..kkk! doing it right. K-k-k-chklk!"
Yaya: "Shut up! I'm an excellent masseuse!"
And your winner is ..............
Wild Card