Not too long ago I asked you fine folks to redesign my characters Britney and Mea Mejeer, well now it is time for you to work on their mother. This week on Kaldath's Character Challenge I present for your redesigning pleasure Luranna Mejeer, aka "The Succubus"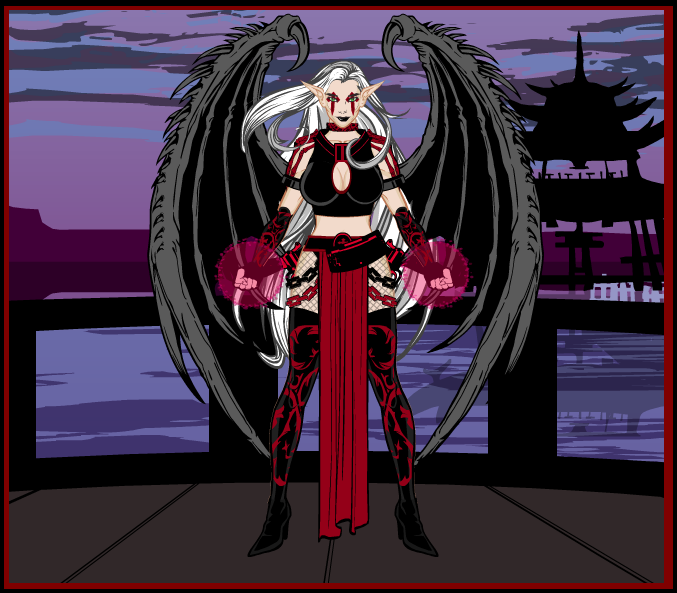 Character Information:
Luranna Is a Mutant from a future post apocalyptic world where she was a the leader of a street gang operating out of one of the few remaining mega cities before she got transported back in time and ended up becoming a super powered goverment agent as a member of the Super Group "Strike Force".  Adopting a Gothic appearance and taking the name Succubus for her public "super" identity when needed in battle, Luranna mostly operated in an espionage role due to her expert hacking skills, as well as her shape shifting powers.  In addition of shape shifting "The Succubus" is able to fly via winged flight, and has the ability to short circuit a persons nervous system to various different effect by touch.
**********
The Rules:
Kaldath's Character Challenge is a Single Entry Contest and as such you are allowed to make only ONE (1) entry into the contest. In addition to that  you must keep your creations  within the rules of the forum and blog so keep that in mind when working on your creations. You  have until Tuesday February 4th at 12 noon Eastern Time to submit your entry and I will I be announcing the winner on the following day. Good Luck everyone and having Machining!