With Halloween just around the corner, I wanted to pay tribute to some Cosplayers who, in my opinion, got it right. Few Rogue's galleries in the canon of comics have inspired cosplayers more than Batman's. Whether they are paying tribute to the 1960's TV series or the more recent darker Dark Knight, the devotion to these iconic characters is evident in their astonishing creations.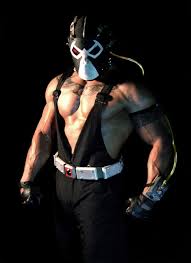 Well I guess the body helps, but this version of the comic book Bane is dead on.
On the left a brilliant take on today's Catwoman - rocking the goggles and bat-kicking boots, and on the right a faithful recreation of Michelle Pfieffer's whip wielding femme fatale.
Two creative takes on Mr. Freeze. Love the LED illumination on the left.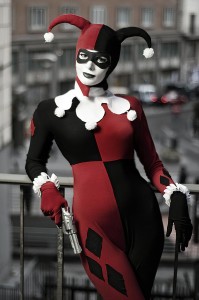 A great Harley Quinn, and I think a tough costume to pull off due to the precision in construction and detail.
Three terrific Jokers. One classic comics version, an eerily accurate tribute to Ledger, and one using prosthetics to further animate the killer clown.
A Devito-esque Penguin and a stunning Riddler that evokes both Gorshin and Carey.
A couple of truly terrifying Scarecrows. If you check out the smile and eyes on the guy on the right, it may just be the same fellow rocking the classic Joker. If so, well done you!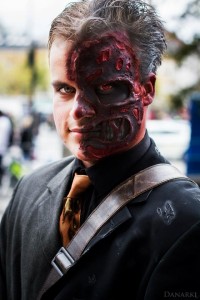 And finally, with the help of some creative prosthetics and a gruesome paint job, a creepy and creative Two Face.