Last week I asked you to give me your best replacement dialog for this image: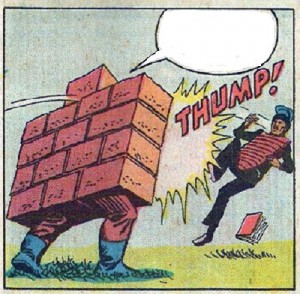 and here are my top five entries:
Lime
And that goes for Kool-Aid Man, too!
flob
"No-one gets away with firing Clayface!"
Anarchangel
In soviet Russia fourth wall breaks you!
fuzztone
No-one calls me a blockhead!
DC-Lover
All in all its just a
-nother brick in the wall
AND THE WINNER IS ...................
flob
"No-one gets away with firing Clayface!"