This week on Power User Profiles, we take a look at the man behind the winning entry for the Hundredth Character Design Contest. A creator of excellent silhouettes and female characters, please give it up for..... Moognation
What is the secret origin of that name?: My old college roommate and I referred to each other as "moogs" when one of us did something particularly dumb.  One night something woke me up and told me to lock the front door.  That "something" was my roommate going out to his car.  When my alarm went off the next morning, I heard him screaming and banging on the door.  It was 4 hours later. From that point on, he deemed me such a moog that I was, in fact, the King of Moognation…
A photo (or drawing) of you in "real life":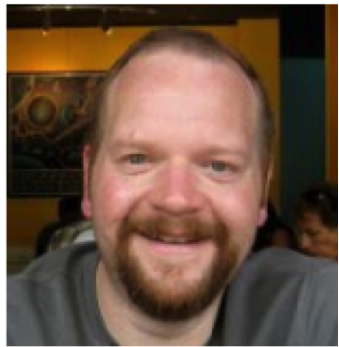 Real Name:  Kurt Haithcox
Real city/state/country:  I live in Garner, North Carolina, USA.  Yes, the home of American Idol, Scotty McCreary, and no, I am not proud of that…
Real Job:  I am a paralegal working in public health.
Real age:  43
Relationship status:  So very happily married!
Online archive of your creations: http://www.heromachine.com/forum/the-heromachine-art-gallery/moognations-creations-ha/
The Best Piece of Heromachine art you've created:  This one still gets me every time I look at it.  The overall composition is simple (though, creating the main figure was certainly not!), but the effect was far more dramatic than I thought it would be…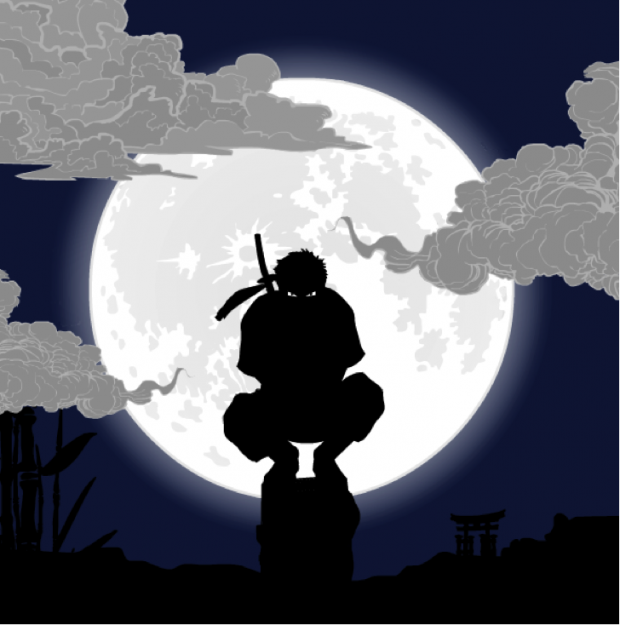 Favorite all-time geeky movie if any:  Gonna have to go with Shaun of the Dead.
Favorite all-time geeky book if any:  Far and away, it's gotta be Dune by Frank Herbert.  I read it once a year and I never get tired of it.
Favorite all-time geeky TV show if any:  Definitely Firefly, and damn you Fox for being such a stupid network!
Favorite all-time comic book character if any:  Archie.  Total geek, dates Betty AND Veronica. 'nuff said...
If you could have one super-heroic power in real life, you'd choose:  Intangibility.  But, truth be told, I doubt I'd be a hero with it.  Mwahahahaaah!!
In your leisure time you like to:  Well, for the past 7 months I've had very little, as we're preparing for the birth of our daughter.  But, if and when I get a chance, I love video games and movies.  Honestly, my absolute favorite pastime is anything with my wife.  I'm tellin' ya folks, marry your best friend.  It isn't just a cliché…
Character design turn-ons:  I'm obsessed with creators who have particular attention to detail.  I like joints that line up, proper proportions, shading, etc.  I'm a tad OCD, so I notice that stuff immediately.
Character design turn-offs:  Pretty much the opposite of what I just said above…
Any personal message you'd like to share with the Heromachine community about Geek Life:  Be proud of who you are!  "Geeks" are thinkers, dreamers, conjurers, and fools (in the very best sense of the word!).  We are the most interesting people without a doubt…