Your challenge this week is to design a superhero or supervillain using the following three parameters: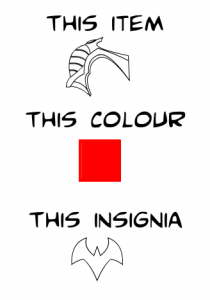 You only get one entry so be creative, and above all else, have fun!
All entries must be in JPG or PNG form (BMPs are too big), posted to a publicly accessible website (like the HeroMachine forums, ImageShack, PhotoBucket, or whatever);
Entries must be made as a comment or comments to this post, containing a link directly to the image and the character name;
The image must be new and designed specifically for the Pop Quiz;
Please name your files as [your name]-[character name].[file extension] before you upload it. So DiCicatriz, for instance, would save his "Bayou Belle" character image as DiCicatriz-BayouBelle.png.
Please make the link go directly to the image (like this) and not to a hosting jump page (like this). See this post on how to get the direct link for most sites.
Contest closes Sunday, June 9 at 6:00pm eastern.