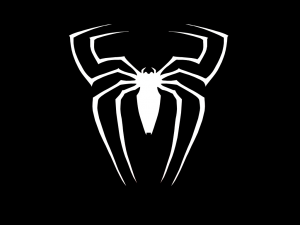 This weeks Poll Position is going to be a bit different. Instead of determining who would win in a One on One battle I am instead going to ask you to vote in two separate polls  for 8 different Spider-Man costumes. The First Poll will be too determine which of the 8 is the best Spider-Man costume of the lot and the second is to decide which is the worse of the lot!.
The images for the Poll will be available for your viewing pleasure after the jump. Please feel free to comment upon any or all of the costumes as well as letting us know which you think is the best and the worst in the comment section below!
(Click on any of the images below to see a larger version)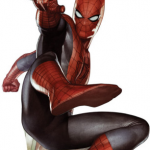 Classic Spiderman -The Classic Red and Blue Spider-Man outfit
Black Suit Spider-Man - The Symbiot Suit Spider-Man Gained During the Secret Wars Storyline Which Would Later Go On to Bond With Eddie Brock To Become Venom.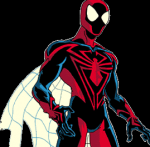 Spider-Man Unlimited - The Costume Spidey Wore During the Very Short Lived Cartoon Spider-Man Unlimited ( http://en.wikipedia.org/wiki/Spider-Man_Unlimited )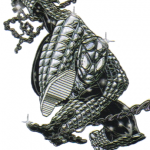 Armored Spider-Man - A Suit of Armor Spidey Invented in Web Of Spider-Man # 100 Which Impaired His Agility But Provided Protection Against High Caliber Weapon and Which was Later Destroyed By Acid.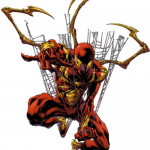 The Iron Spider-Man - This Spider-Man Costume Was Created By Tony Stark and Peter Wore it During the Events Leading Up to and During the Early Part of Marvel's Civil War Storyline.
Ben Reilly Spider-Man - At One Point in Time Peter Park Retired As Spider-Man and His Clone Ben Reilly Stepped in and Took Over the Role and This Is The Costume He Wore During That Period.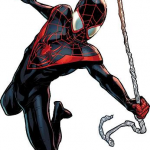 Ultimate Spider-Man II - In Marvels Ultimate's Universe Peter Parker Was Killed Off and Replaced By  Miles Morales ( http://en.wikipedia.org/wiki/Spider-Man_(Miles_Morales) )  and This is His Costume.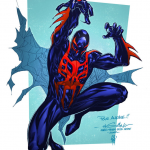 Spider-Man 2099 - The 2099 Storyline is Set In A Possible Future Timeline  ( en.wikipdia.org/wiki/Marvel_2099 ) and Miguel O'Hara is The Spider-Man of This Era. ( en.wikipedia.org/wiki/Spider-Man_2099 )
There are your 8 choices folks! For my Money I say The Black Suit Spider-Man Costume is the Best of the Bunch. I just love the simplicity of the design plus I believe it is the most menacing  appearing Spidey Suit and helps add fear to the hearts of cowardly villains! As for the Worst of the Lot ? Hands down I have to say that would be Michelin Man errr I mean Armored Spider-Man!