Guest Poster and Judge: Herr D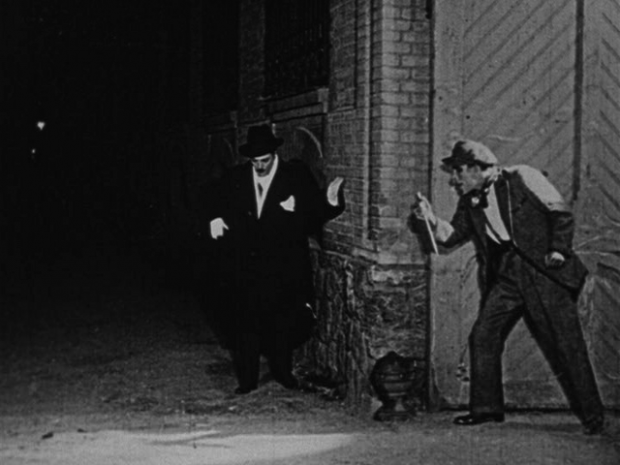 Greetings and salutations. Some of you may know the term dramatic irony, and I'll bore you with a simplistic definition--sorry. Dramatic Irony is when we know something that he /she / it / they don't know.
So in today's Pop Quiz, the audience (us, but most importantly, me) MUST know something that --
A: A character in foreground does not know.
Or
B) Clear majority in background does not know, but character in foreground obviously DOES know.
In general, I value creativity and humour highly. I'll be judging somewhat late, so I apologize in advance for your wait. Oh, yeah--NO ONE HAD BETTER MAKE THAT GIFTED STUDENT FROM 'THE FAR SIDE' PUSHING THE DOOR THAT SAYS 'PULL.' We still have to avoid any semblance of copyright violation.
All entries must be in JPG or PNG form (BMPs are too big), posted to a publicly accessible website (like the HeroMachine forums, ImageShack, PhotoBucket, or whatever);
Entries must be made as a comment or comments to this post, containing a link directly to the image and the character name;
The image must be new and designed specifically for the Pop Quiz;
Please name your files as [your name]-[character name].[file extension] before you upload it. So DiCicatriz, for instance, would save his "Bayou Belle" character image as DiCicatriz-BayouBelle.png.
Please make the link go directly to the image (like this) and not to a hosting jump page (like this). See this post on how to get the direct link for most sites.
You get one entry, so make it your best!
This particular Pop Quiz contest closes Sunday, December 16th at 9:00pm eastern time and will be announced in forum sometime on Monday.