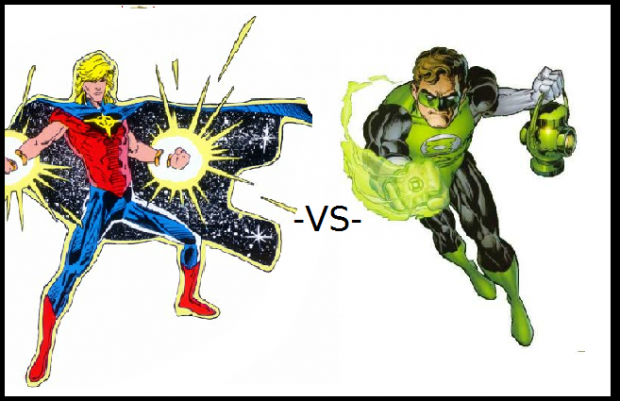 This weeks Versus poll pits Wendell Vaughn AKA Quasar against Hal Jordan better known as the Green Lantern
This one I see as a bit of a tough call to tell the truth. Wendell before getting the Quantum Bands was an agent of Shield while Hal was an Air Force Test pilot before gaining his power ring so we have to assume they both have a great deal of similar military training. I give a slight edge is power to the Quantum Bands since they grant the ability to manipulate and control other energy sources and they ability to teleport. On the other hand I give an edge to Lantern in the experience department. In the end I am going to give the Win to Green Lantern due to the experience edge though personally I prefer Quasar as a character.
So who do you think wins this one, let us know in the comments below what your choice is and way!