We had a huge response for Character Design Contest 93, which asked you to choose someone to redesign from the archive of Public Domain Comic Book Characters. Do yourself a favor and go through the whole set of entries in the comments to see some really great designs.
I've chosen the top 15% of all the submissions for you to enjoy that I thought had something extra special about them. So without further ado, ladies and gentlemen, I present your Finalists!
There are too many here for me to go through individually, so I'll have to restrain myself to just the one I chose as the overall winner. And that person is ... Marquis Samedi's "Black Mikado"! First, here's the original: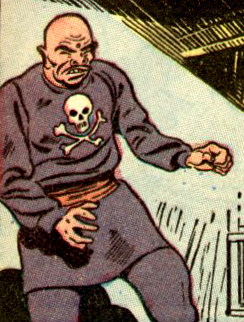 And here's Marquis Samedi's new version: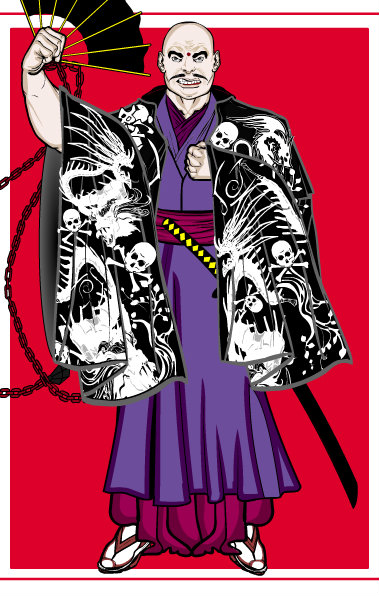 I love the black shroud with the white designs sewn into them, the chained fan, and the mean expression on his face. It's a great updating of the character concept, without losing its essence. I could definitely see this guy in a modern take on the Golden Age comic.
Shockingly, given the high quality of all of this entries, this is only Marquis Samedi's second win.
Congratulations to him and to all of our Finalists, as well as a big thank you to everyone who took the time to share their creativity with us by entering!