I've just uploaded Nick Hentschel's prize for winning Caption Contest 110, freckles: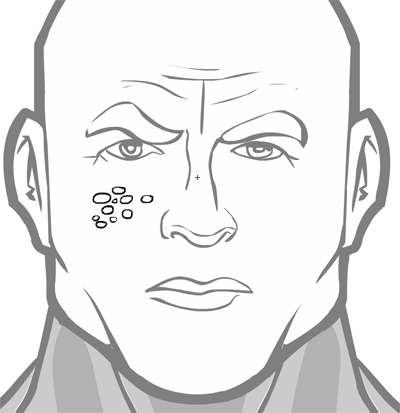 These are now available in Head-Male-Faces. I also updated the Head-Female-Faces with not only these freckles, but all the wrinkles that were previously only available in the Male set. Holler if any of that gives you trouble.
In keeping with the wrinkles, I only did one cheek's worth of freckles; use the Multiples button and flip them to get them to be two-sided.