Caption Contest 117 brought some funny entries, so many thanks to everyone who entered. I picked my favorites to replace the missing dialog in this panel: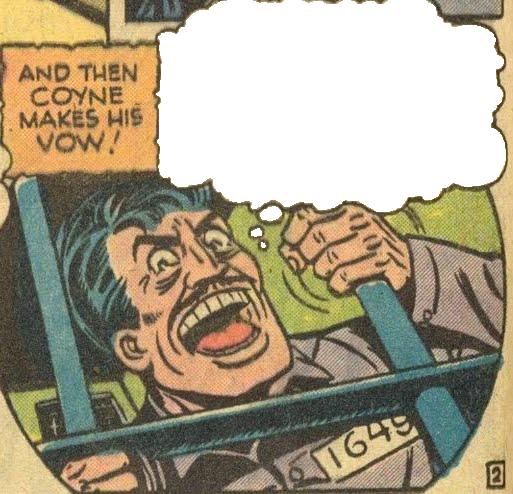 Without further ado, here are your Finalists for this week:
MrMikeK: I will make this face until it freezes this way!
John: I will floss twice a day! I WILL!
EnderX: "I will not rest until my eyeballs return to normal!"
McKnight57: I vow to flip my way out of this hell! …. Did you see what I did there? Coyne. Flip. Really, nothin'?
The Atomic Punk: Never again will I touch these electrified bars!
Sutter_Kaine: "I'll learn to breath through my nose if it's the last thing I do!!!"
1rd2th3st: I VOW TO NEVER AGAIN OPEN MY MOUTH MENACINGLY WHILE THINKING TO MYSELF!!!
Bael: Prison? Damn, I am never doing shots with Deadpool again!
Myro: "When I get out, I'm gonna get the band back together. This time we'll call ourselves "Dr. Teeth and the Electric Mayhem."
E350: "I SHALL SWALLOW THIS PRISON WHOLE!"
Joel: "Hehe, jokes on you, it was a vow of silence."
After due deliberation, I've decided on our winner, E350!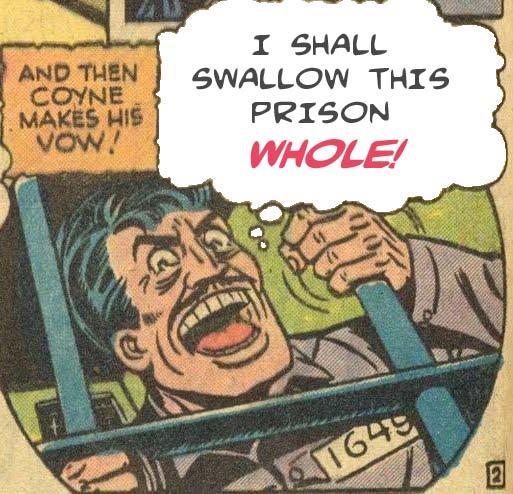 Congratulations to E350 and all our Finalists!