We had a ton of great entries for the last Caption Contest, featuring this charming gentleman: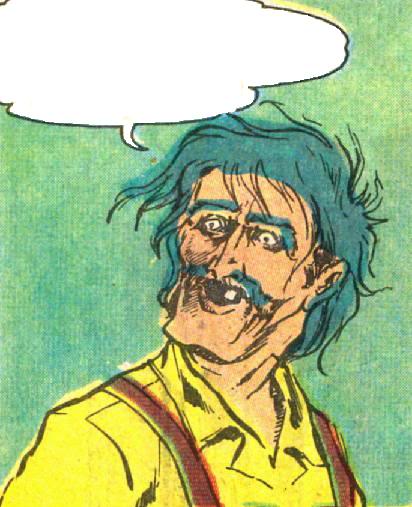 Without further ado, here are the ones that I thought were particularly funny:
alphaalpharomeo: This one time a band camp I tried eating a tuba
Gero: "What? Do I have something in my tooth?"
MrMikeK: What do you mean I'm lyin' to you through my tooth?
1rd2th3st: "… Long story short, I really like taffy."
TOOL: That's the last time I make a bet against the Patriots.
The Atomic Punk: Just take the picture already. I don't got no good side.
Mr.MikeK: If it wasn't for the dental plan, I wouldn't have Ol' Chopper here!
TheNate: Four out of five dentists say you should brush after every meal. I had the fifth dentist.
spidercow2012: Jeff! Jeff! I seem to be seeing a strange and wonderful picture of the past!
Dan Gonzalez: Look, I know my online profile said I was an 18 year old cheerleader, but we're here, so…
BenK22: Get punched in the face by Superman. We'll see how you look.
There can be only one winner, however, and for that I choose ... 1rd2th3st! I still am chuckling over that one, so nice job!
Many thanks to everyone who entered and congratulations to both 1rd2th3st and all of our Finalists.