I've just uploaded several new items to HeroMachine 3, namely: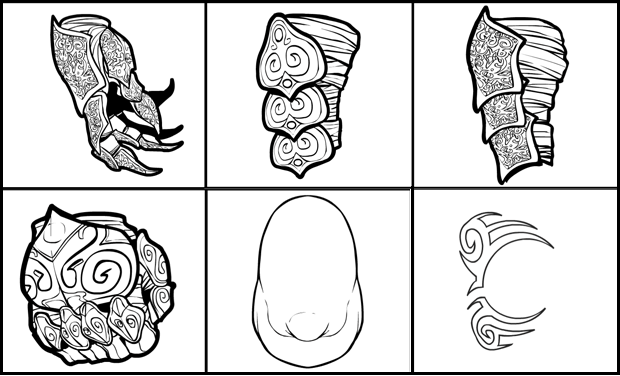 The first four items (the whole top row and the first one on the second row) are the prize for xxXBladeIIXx winning Character Contest 62. He wanted a "Mage glove". One was the first attempt, which neither of us was happy with, and the other is my redo, which I liked a lot -- spikier and cooler looking. Both hand portions are available in HandRight-Standard, while the upper parts are in GlovesRight/Left-Standard. While I was in there, I fixed the glitch with the Left boxing glove item, which was going to the wrong one when clicked.
The next one is a generic obese head in HeadMale-Standard.
Finally is the first of a pair of matched eye tattoos in Eyes-Standard, by dbalde dblade. The top part is one color and the bottom part the other, so you can get some neat effects. Thanks for that one, dblade!