For Character Contest 60, I challenged you all to take an existing character done in HeroMachine 2, and revamp it using HeroMachine 3. The response was overwhelming and awesome at the same time, featuring some truly inspired re-imaginings. I doff my hat to you, HeroMachine creators, because you truly put out some exceptional art this time around.
I could only pick a handful of examples that I thought were particularly inspiring, but I definitely commend everyone who entered. Please check out the entire set of entries on the original post, they're well worth your time.
Having said that, here are the two dozen or so I thought were the best of an already excellent group. I'm just going to put up the original and then the revamp right after, without comment, so the work can speak for itself.
Atomic Punk chose "Ghost Monk", originally by Muhammet: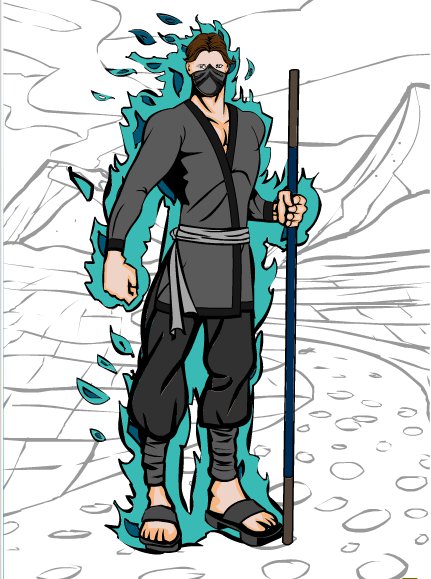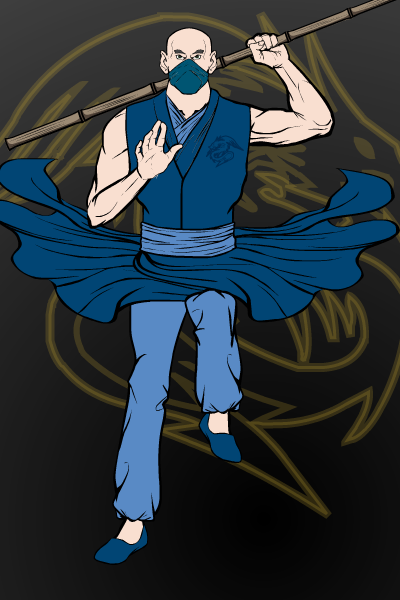 Blue Blazer had a catalog of characters he'd already revamped over the years, but four of them in particular stood out for me. They're all great and show what a revamp really should be about.
Jester: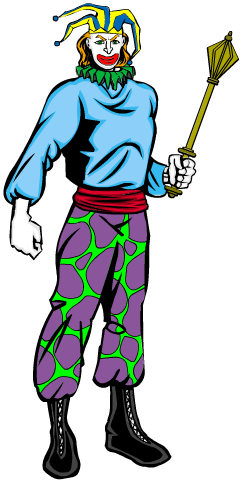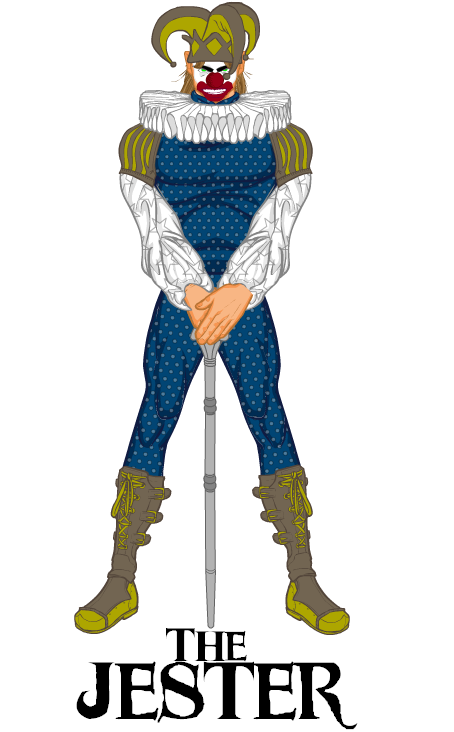 Protector: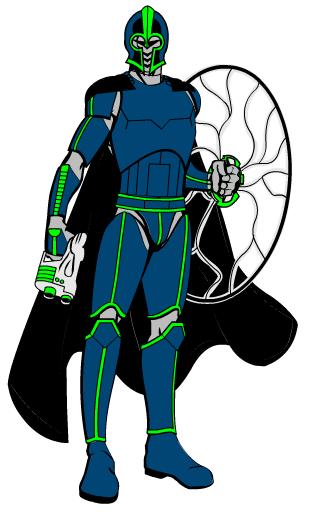 Syndrome: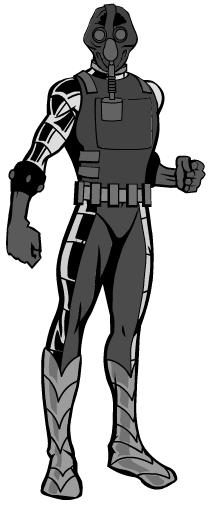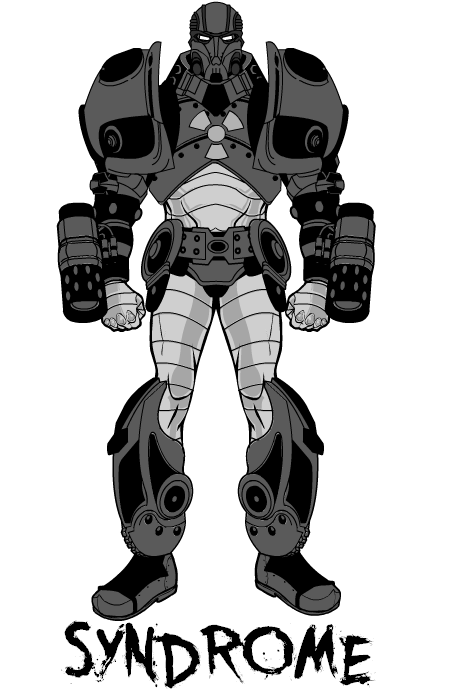 Ursa Major: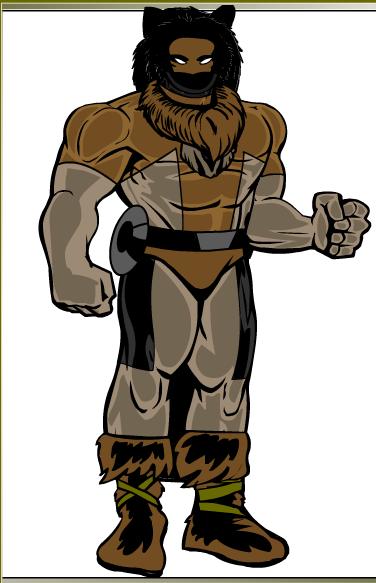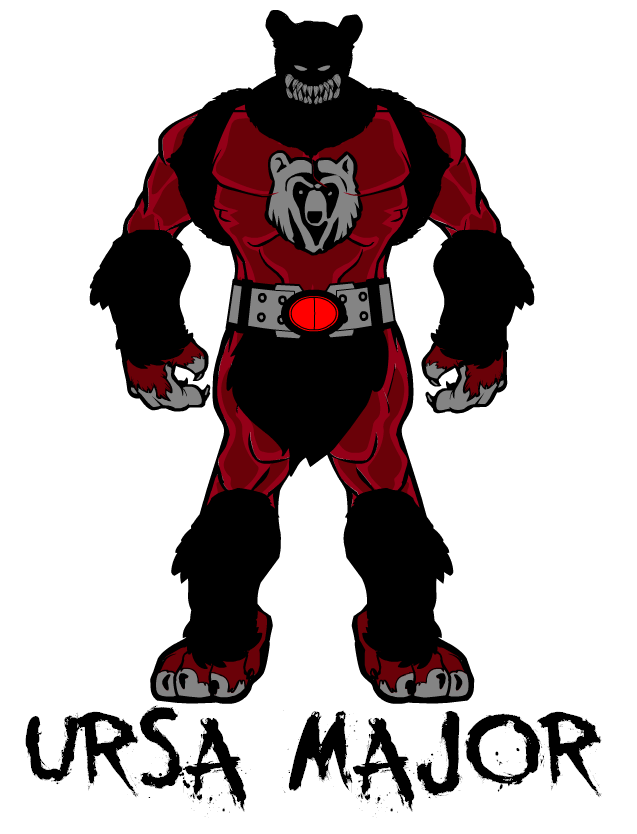 dblade, "Icy Fairy":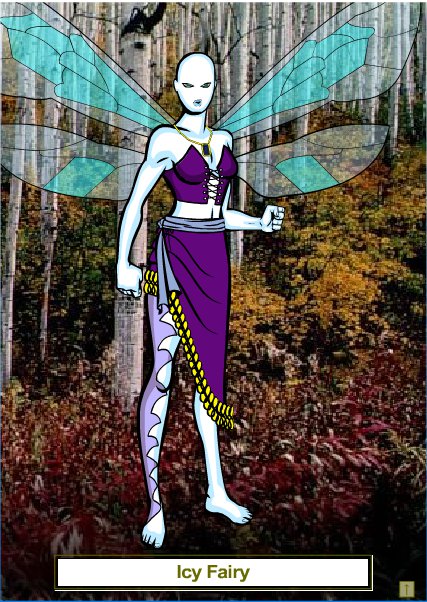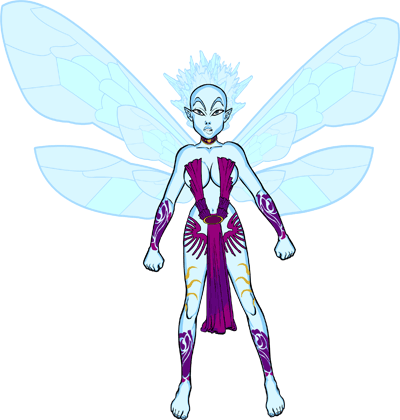 DiCicatriz had three that I thought stood out.
David Curry: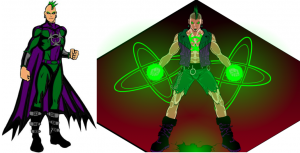 (Click to embiggen.)
Ojos Azules: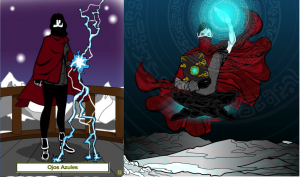 (Click to embiggen.)
Rags: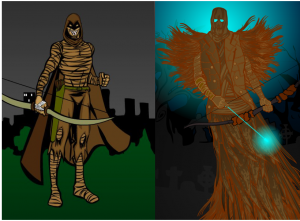 (Click to embiggen.)
Hammerknight, "Cavalry":
Iflyte had two really nice conversions:
Seventies Man: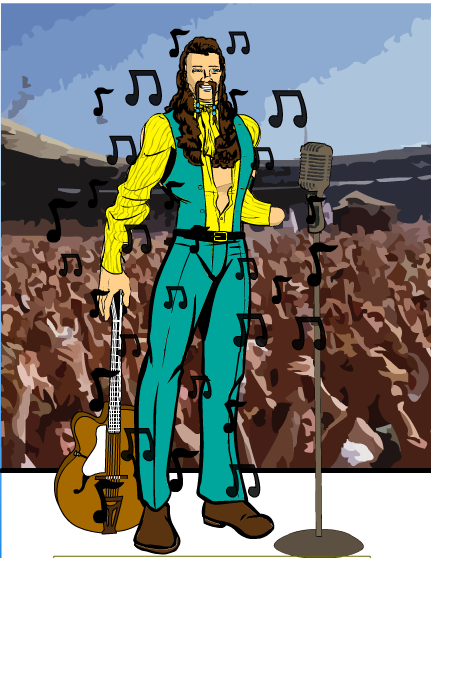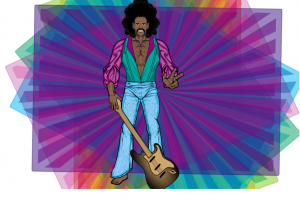 (Click to embiggen.)
Black Hole: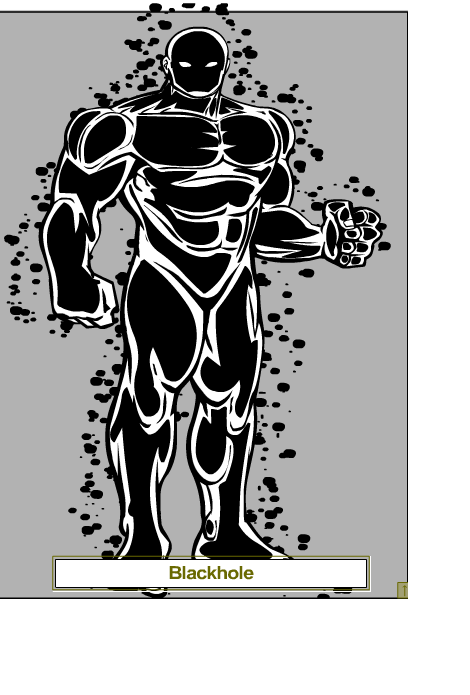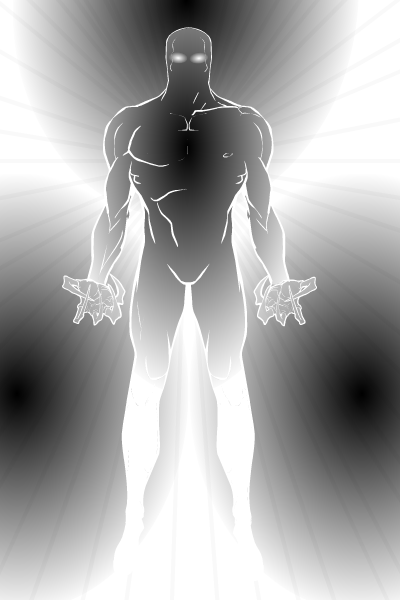 Imp, "Shadowjack":
Jack Zelger took on one of my favorite HM2 creations, "Ninja Librarian":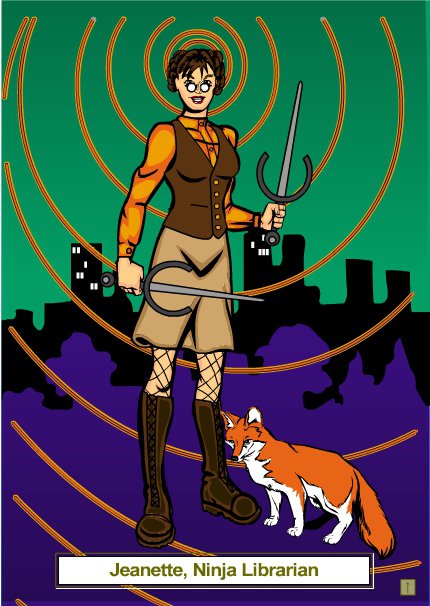 Lawrence did two amazing group shots based on Imp's also-amazing group shots:
Freedom Force: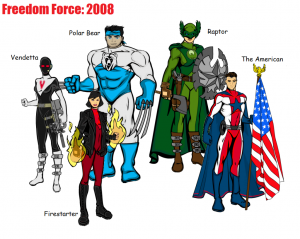 (Click to embiggen.)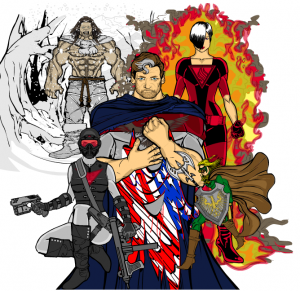 (Click to embiggen.)
Sinister Six: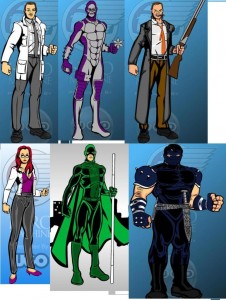 (Click to embiggen.)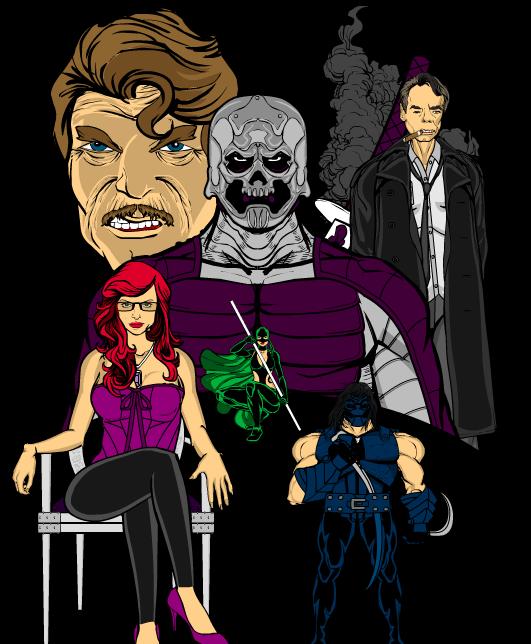 Lime's "Myzithra":
Me, Myself, and I:
Bjorn: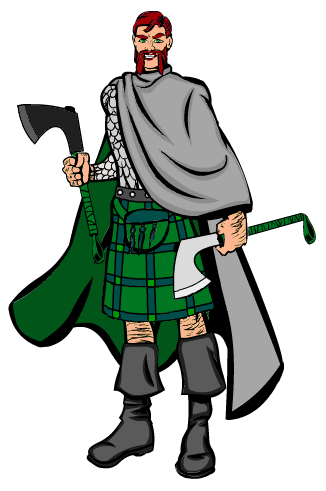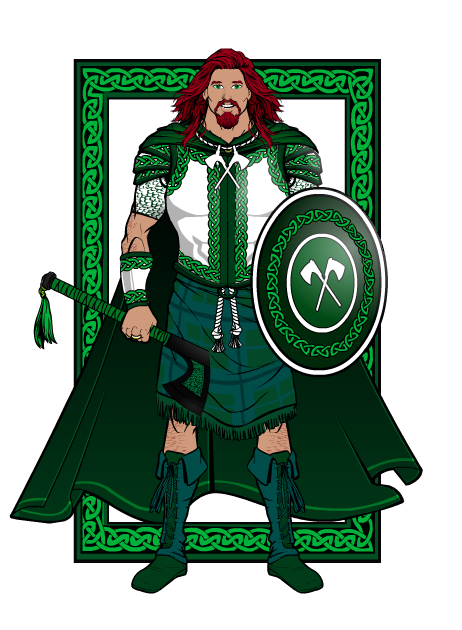 Turin: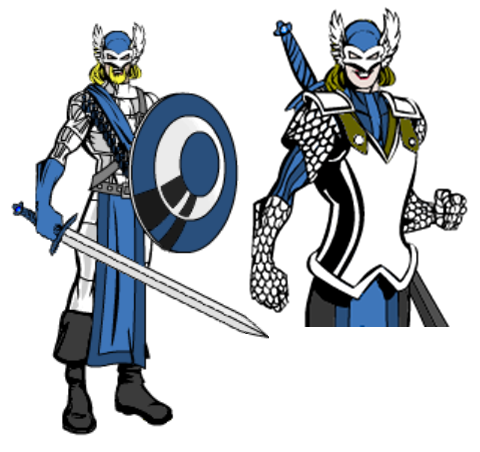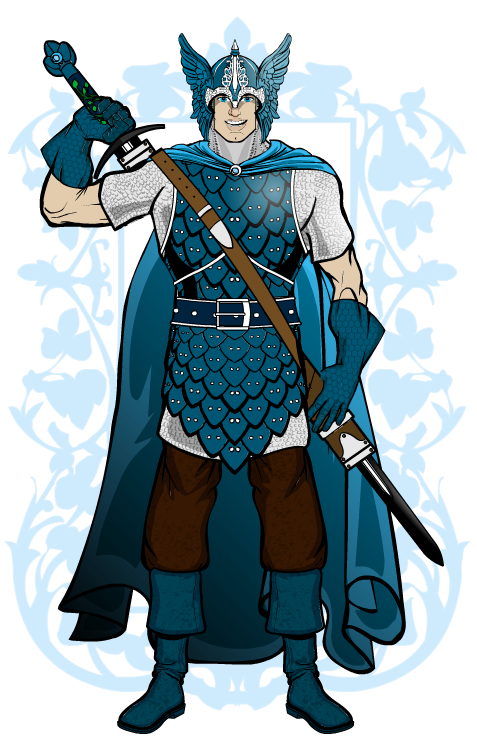 PapaKrok, Anubis: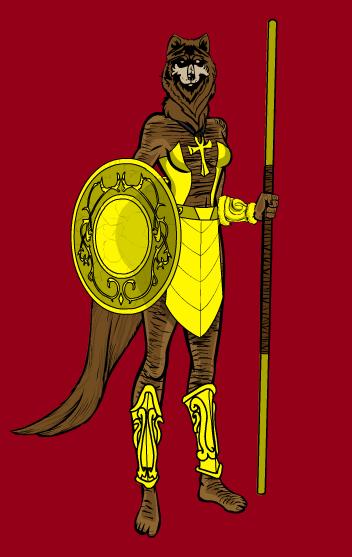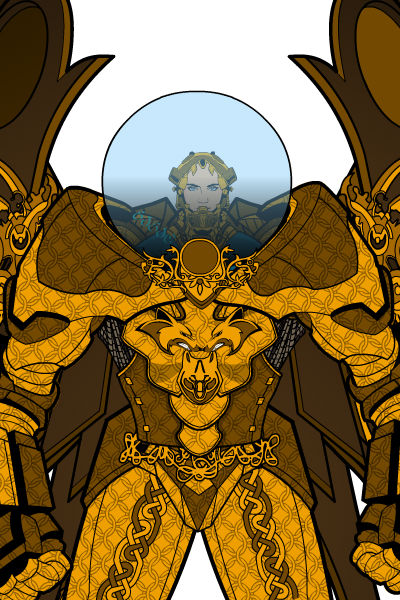 Rancid:
Black Ghost: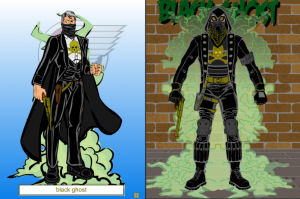 (Click to embiggen.)
Doctor Oddity: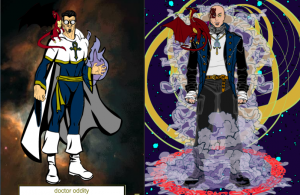 (Click to embiggen.)
Sutter Kaine, "Kid Death":
Unknownblackpaper, "Black and White":
Watson Bradshaw, "Union Jack, aka Black Jack":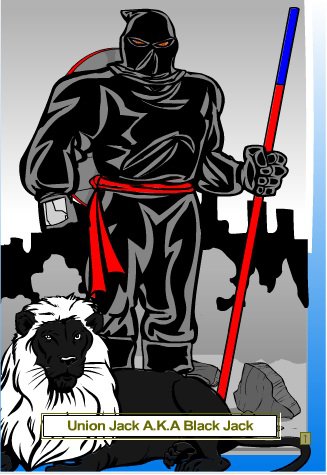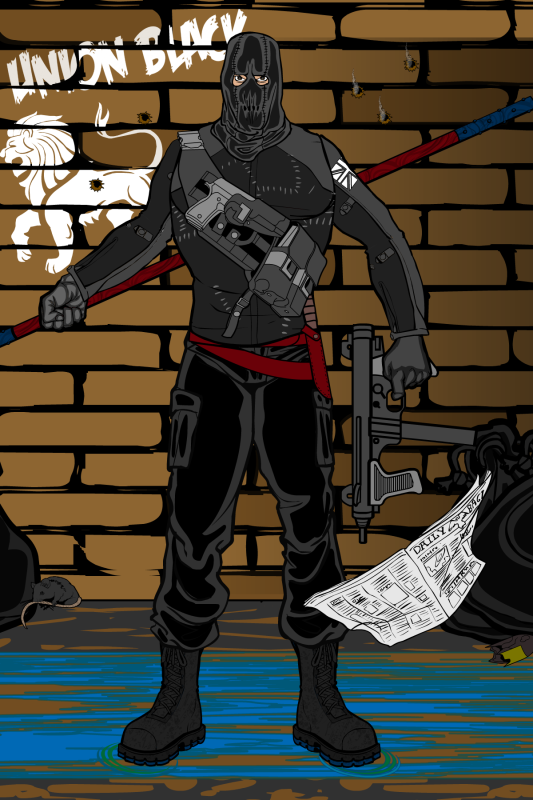 Zyp:
Gold Warrior: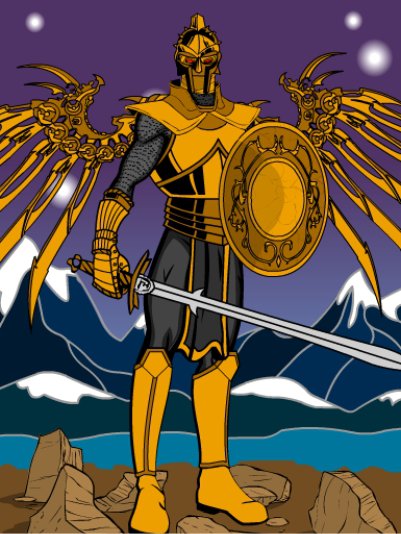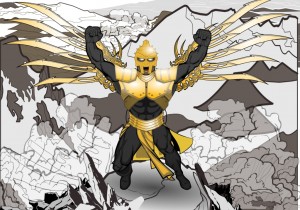 (Click to embiggen.)
Ojos Azules: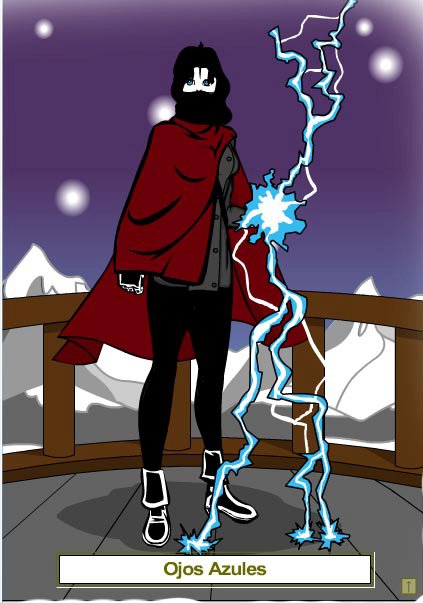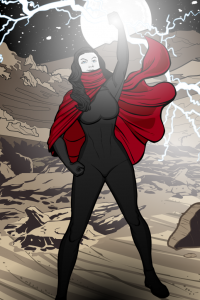 (Click to embiggen.)
I went back and forth over who to pick as the winner. I actually had to take a half hour break away from the computer, thinking about something else, so I could come back to it with fresh eyes.
Ultimately it came down to Rancid, Lawrence, Zyp, and Blue Blazer, all of whom had multiple outstanding entries.
Rancid's Black Ghost catapulted the Western-era character into a modern setting effectively, and turned Doctor Oddity from a Dr. Strange-style knock-off to something much more interesting and Baroque.
I was impressed with Lawrence's composition, putting together multiple figures into what could pass for a really nice comic book cover. The drawback to that approach is, I didn't get a really good look at any one character's redesign.
Zyp's poses were both incredibly dynamic and powerful, particularly "Ojos Azules". Several people took a crack at that one, and I thought Zyp's stripped-down, back-to-basics approach really enhanced the character. The pose and the cape and the lightning all combined to inject the depiction with pure energy. On the down side, both of the redesigns themselves were sort of the same, removing the boots in favor of black leggings and taking away extraneous stuff.
Blue Blazer's remakes were all fantastic. I thought the improvements were all spot-on, the colors were great, and he managed to retain the essence of each character while making it moreso. Of course that's a bit easier when it's your own characters you're remaking, and these were all done over a longer period of time than just one contest, so I have to factor that in.
You can see why it's such a hard decision for me.
I think, though, I have to go with Blue Blazer for the win. Each character exemplifies what I think of when I hear "redesign" or "revamp". The end result is a great illustration, that enhances the original while retaining its essence. And of the three, I think the "Jester" one is the pinnacle. A truly exceptional update.
Congratulations to Blue Blazer for another win, and to everyone who participated!