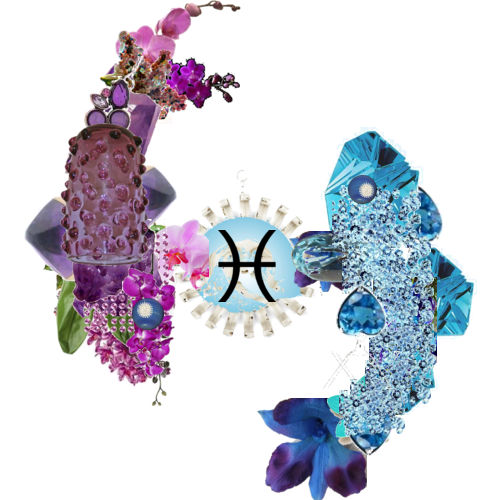 Your character design challenge for this week is to come up with an image with HeroMachine based on the idea of the Zodiac sign "Pisces". To help you out, here's a bit on the history of the name from Wikipedia:
[Pisces] is also considered a water sign and one of the four mutable signs. (Mutable signs have a longing for movement and are extremely restless. Pisces is the most watery sign. It is constantly trying to adapt itself to its ever-changing feelings and to the moods and whims of others, allbeit a little obnoxious sometimes.) ... Individuals born when the Sun was in this sign are considered Pisceans.

According to one Greek myth, Pisces represents the fish into which Aphrodite and her son Eros transformed in order to escape the monster Typhon; they are tied together with a cord on their tails, to make sure they do not lose one another. Alternatively, the twin fish were placed in the heavens in honor of their heroic deed of saving Aphrodite and Eros from Typhon on the river Euphrates.
As always, you should definitely let your imagination loose on this. The concept of the Zodiac sign is just a starting point, but almost anything having to do with fish, or water, or even a play on the name itself would work. You don't have to literally make an illustration of the constellation.
The contest rules are the same as usual:
Use only a HeroMachine applet (no PhotoShopping except for basic cropping) to create a PNG or JPG of your entry, named as [your name]-[character name].[file extension]. So DiCicatriz, for instance, would save his "Bayou Belle" character image as DiCicatriz-BayouBelle.png.
Post the image to a publicly accessible website (ImageShack, PhotoBucket, the UGO Forums, etc.).
Enter the name of your entry and a link directly to the image in a comment to this post. The image cannot have been used in any previous HeroMachine character design contest.
The link to your image should go directly to the image (like this) and not to a hosting jump page (like this). If you see "preview" or "rotate" somewhere in the link you're probably doing it wrong.
I'll choose a winner next Monday, who will receive his or her choice of any item or a portrait to be included in the final HeroMachine 3 program, or a "Sketch of the Week" style black and white illustration (you pick the subject and I draw it up however I like).
No limit on entries this week, so knock yourselves out. Good luck everyone!