Congratulations to the winners of Friday Night Fights 2, Round 1 (Friar Tuck): Me, Myself and I; Imp; JordanXord; Myro; VonMalcolm; Frevoli; DiCicatriz; and Gargoyle323!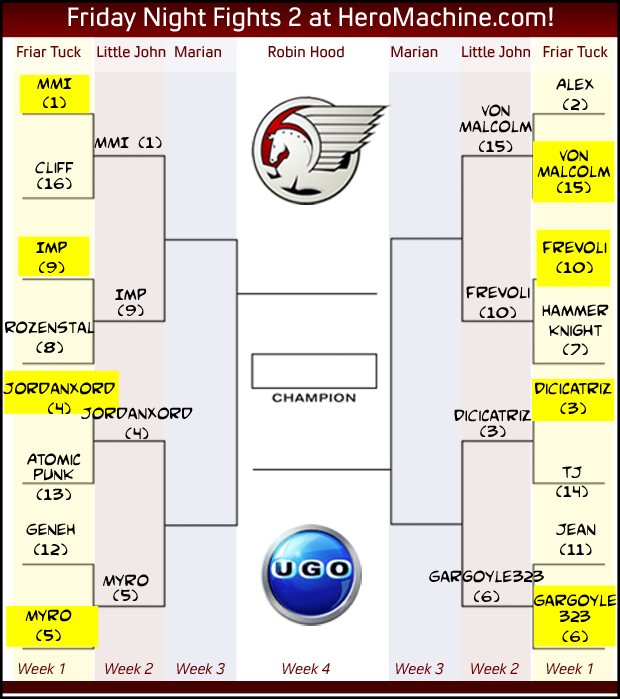 The closes race was between JordanXord and Atomic Punk, with a margin of victory of just one vote! I don't think there's ever been a closer match, congratulations to JordanXord for pulling it out, and sympathies to Atomic Punk for the squeaker loss. VonMalcolm also only won by four votes (72 to 68 for Alex). Me, Myself, and I got the most total votes at 105, narrowly edging out Myro at 103 for the honor: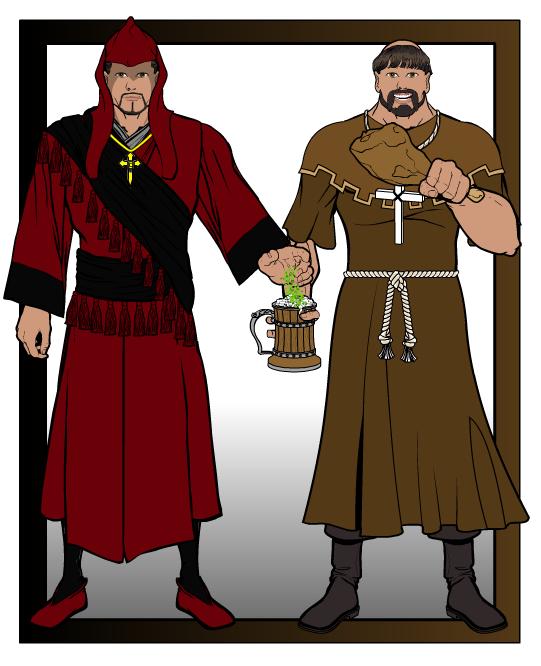 Those entrants not advancing to Round 2 (Cliff, Rozenstal, Atomic Punk, GeneH, Alex, Hammerknight, TJ, and Jean) will be added to Consolation Round 2 so everyone can see their Little John entries, along with everyone eliminated in the Play-In Round.
The winner of Consolation Round 1 (Friar Tuck) was AJW, nudging out Rancid by six votes. AJW wins his choice of either a) any item he likes to be included in HM3; b) any portrait he likes to be included in HM3; or c) a custom black and white Sketch of the Day style illustration. Congratulations to AJW!
I'll have Round 2 matches up later today; I wanted the winners to have a few hours at least to revel in their victory.