First, I'd like to thank Boox909 for serving as a Guest Judge this week, he did a great job and picked some fantastic finalists. He also deserves a great deal of thanks for being one of the folks who keep GoldenAgeComics up and running, helping all of us stay in touch with those classic characters from the dawn of the comics medium. Keep up the great work there Boox909!
Second, thanks to everyone who entered. You did a great job as always and I am impressed with your creativity and imagination. Not to mention your ability to think of some outstanding Golden Age characters!
Without further ado, on to your Finalists and winner, direct fromBoox909 along with his commentary!
---
The Big Score (in other words, the WINNAH!)
Platinum Bomb
Artist - Cliff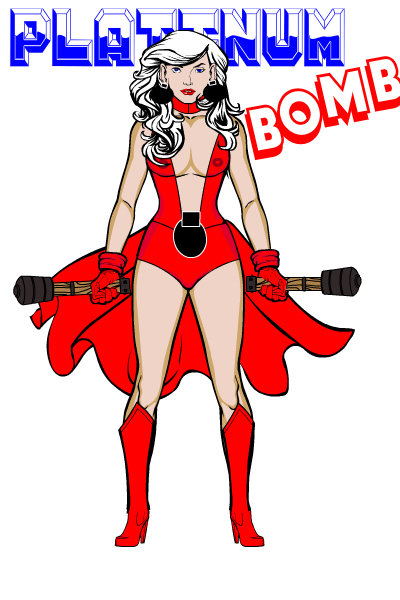 Comment: This is a classic Golden Age bad girl. The design is functional and the execution fits perfectly into a Golden Age motif. No, the art is not the best, but that is part of the point and presentation when we are talking about the Golden Age era. Cliff has managed to capture something here in Platinum Bomb that I believe works and would make a good addition to any retcon publication ala Big Bang Comics. Ultimately, Platinum Bomb won me over, and is my choice for the winner of this contest. --Boox909
1st Tier Runner Ups (in no particular order)
Halo
Artist - The Doomed Pixel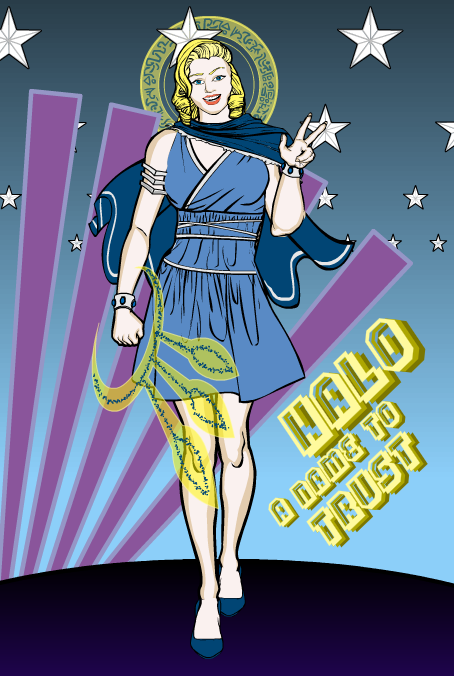 Comments: I love the design here. A lot of potential.
Britomartis the Huntress
Artist - Hammerknight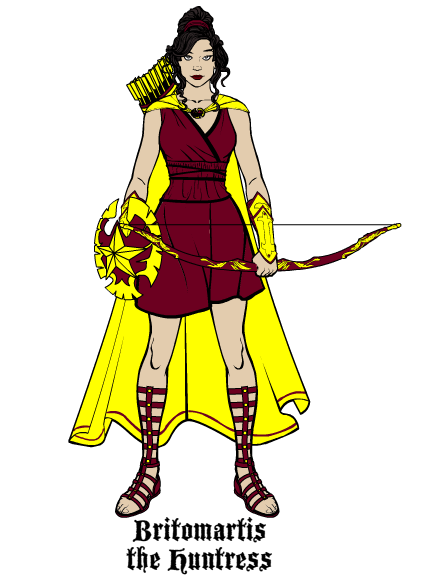 Comments: This is my third choice. The spirit and theme came through and this would be a fine feature in a retcon publication.
Lady America
Artist - Me, Myself & I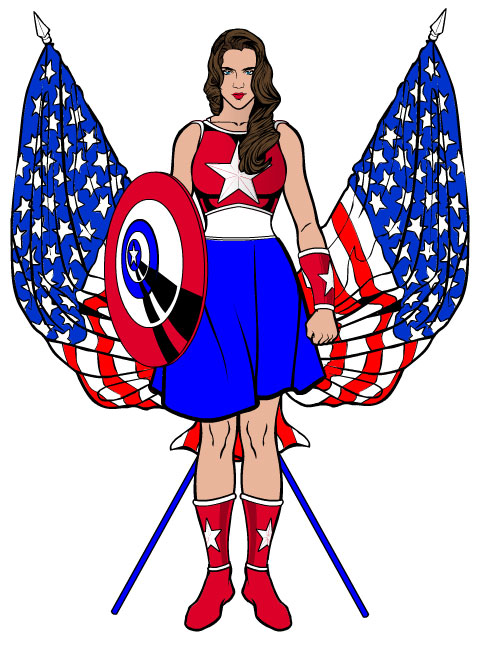 Oh Canada!
Artist - Me, Myself & I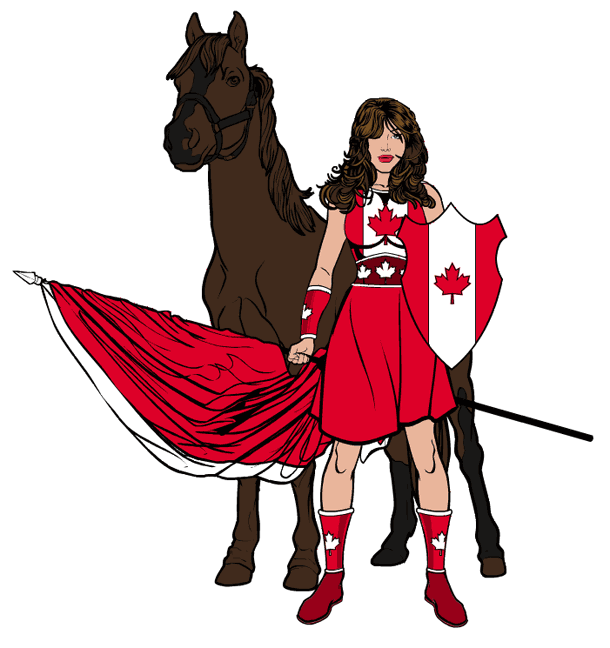 Comments: 'Lady America' & 'Oh Canada!' are pretty nice to look at, eh? The best of the patriotic submissions by far.
Torpeda
Artist - spidercow2010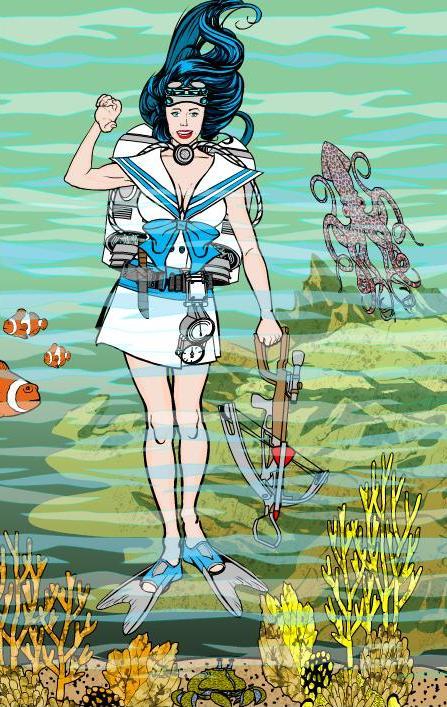 Comments: 'Torpeda' if not for 'Platinum Bomb' this lass would have won the contest. There is so much that can be done with this character. And I hope that Spidercow2010 will develop her.
2nd Tier Runner Ups
Lady Satan
Artist - Mr. Q
Blue Belle
Artist - Cliff
Barbara Blaze
Artist - FelipeSCard
BARONESS BRUEKER
Artist - Sutter_Kaine
Lady Deathbolt
Artist - The Imp
unidentified spider female
artist - rancid
DANGER GIRL
Artist - Gargoyle
Honorable Mention
Lady Justice
Artist - Maniac Mick
Sapphire
Artist - Me, Myself & I
Amerykka
Artist - Connor S.
Frankie Gray
Artist - Ian
Brit Girl
Artist - Bloodless Rose
Rocketina
Artist - DiCicatriz
---
And that's it for this week. Thanks again to both Boox909 and all of you for the outstanding work.