I'm happy to have a special Guest Judge for this week's contest, a man who knows a lot about the Golden Age we're using as a theme, "Boox909"!:
"GoldenAgeComics.co.uk is a popular site that offers over 2000+ public domain Golden Age Comics Books for free downloading. Founded in 2006, the site now serves nearly 10,000 registered members. Boox909, a member since November 2006, volunteers as a junior moderator for the site where he harnesses mad customer service skills. In the real world, he can generally be found coming up with ways to avoid completing his History disseration. He is currently engrossed in the FIFA World Cup, but wisely could not resist the opportunity to participate with HeroMachine."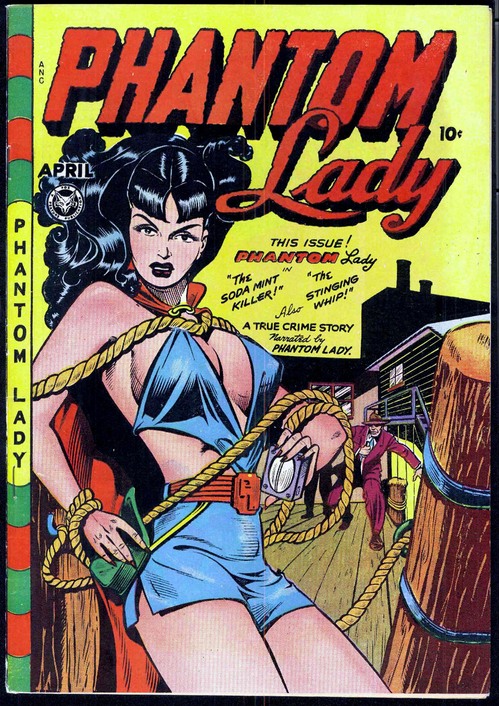 Golden Age Comics is where I get all my Daily Random Panel fodder, and where I first heard of the great Bulletman, Bullegirl, and Bulletdog. For that, I am eternally grateful.
Boox909's expertise in that era is particularly important this week, as your character design challenge is to create a Golden Age Heroine! One of the great things about the Forties in comics history is the presence of some wonderful female adventurers, notably the aforementioned Bulletgirl, the Lady in Red, the Phantom Lady, and more. These women were strong, independent, tough-minded, brave crusaders for justice. In one of the ironies of history, out of them all the only one to survive to the modern era was the bondage-themed Wonder Woman. Take from that what you will.
The person who comes up with the best Golden Age Heroine character as judged by expert Boox909 will win his or her own custom item, or a portrait, to be included in the final HeroMachine 3 program! The contest will run for one week, with the winner and other Finalists to be announced on Monday. The rules are, as always:
No more than three (3) entries per person;
All entries to be submitted as comments (or all three in one comment) to this post;
Each entry must have a link to the character image on a publicly accessible web site (PhotoBucket, ImageShack, the UGO Forums, even Facebook if it's a publicly accessible photo);
Contest runs for one week.
Good luck everyone!