With many and profound thanks to X-Stacy's girlfriend, we are back with another Caption Contest this week even though I already packed up all my comics! Apparently this paragon of womanly awesomeness enjoys taking the dialog out of bizarre comics panels, which in my book would make her perfect were I not married and she not taken. Alas!
Regardless, your challenge once again is to come up with the best replacement dialog for this (very!) random comics panel: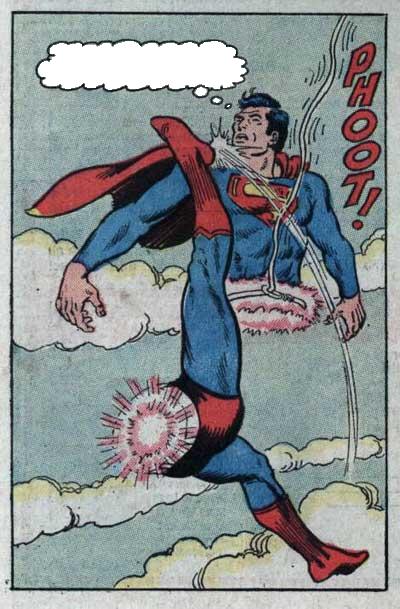 The rules are simple:
Leave your entry as a comment to this post;
You have one week, the finalists will be chosen next Monday;
Keep it clean, appropriate for a broadcast network late-night show.
I'll put up a poll next Monday with all the finalists for one week. The top vote-getter at the end of that time will receive his or her choice of either any one item, or a portrait, which will appear in the final HeroMachine 3 version.
Good luck everyone!