People still have a hard time with patterning and masking in HeroMachine 3, so I wanted to take a quick moment to show how to get custom patterns on your items. Also, if you have any questions about anything else HeroMachine related -- like how to get a particular effect, for instance -- just chime in in the comments and either I or one of the other folks here will try to lend a hand.
You can use any item in the program for a pattern, not just the ones in the default Pattern tab. First, pick the item you want to apply the pattern to (a basic male body in this case), then the pattern you want to put onto it. In the sample, I've picked the actual Patterns Standard set.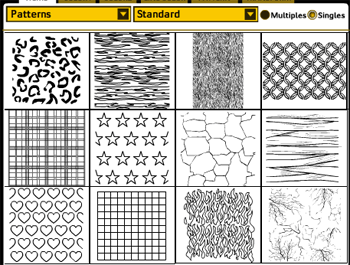 Next, choose the actual item you want to be the pattern, then color and scale it how you want to be sure it covers everything. Here I had to scale the leopard pattern up quite a bit to cover up to the neckline and feet. I also made the colors somewhat transparent so they'd look more like fur.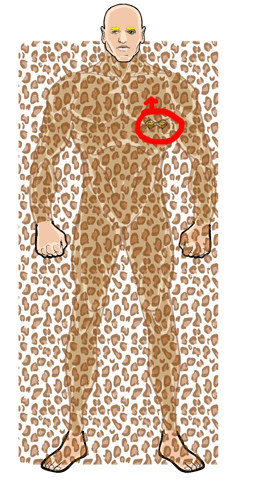 Finally, click the pattern item to make sure it's the active one. Next click the Mask tool and then -- and this is important -- click on the item you are trying to apply the pattern to, not the pattern itself. In this case, that means I clicked on the Leopard skin pattern, then clicked Mask, then clicked on the Body.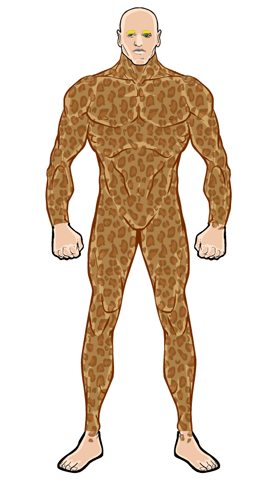 That's it! You can do this with flags (in the Background-Shapes set) to get a patriotic looking character, or anything else, really.
Feel free to post your "Help!" requests in the comments.