Come up with the best replacement dialog for this Bulletman panel and you'll win either a caricature of your gorgeous mug OR an item of your choice to be included in the final HeroMachine 3 version!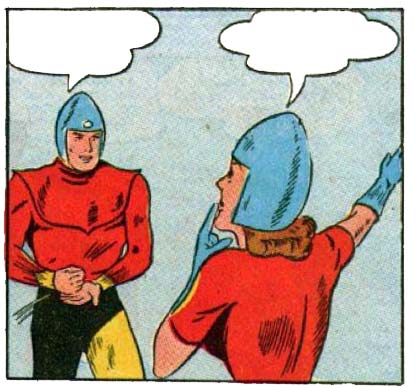 The rules are simple:
Leave your entry or entries in the comments to this post;
No more than three entries per person;
Keep it clean (appropriate for late-night broadcast TV).
That's even easier than falling down! I'll announce the winner next Tuesday. Make sure in your entry you indicate who is saying what, like so:
Bulletman: I think I might've crushed Bulletroach!
Bulletgirl: No, I think I snorted him in this nostril -- gross!
Good luck!