Without further ado, and with many thanks for all those who shared their creations as part of the event, I present the Honorable Mentions and the overall winner of Character Contest 19.
Blue Blazer submitted a lot of entries, but this one caught my eye for the position of the head and how he was able to make the character look like he was screaming upwards. It's a really nice effect. Plus I'm all for anyone who's even hairier than I am.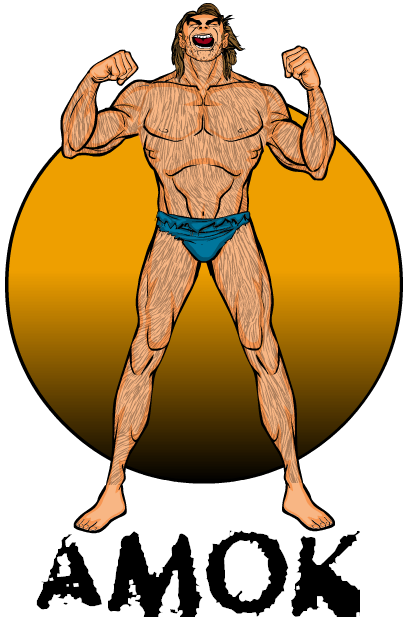 Similarly, Johny posted a number of good entries but I liked the humor of this one. Bonus points for evil bunnies too. I've long suspected something that cute in nature must in some way be a walking avatar of death.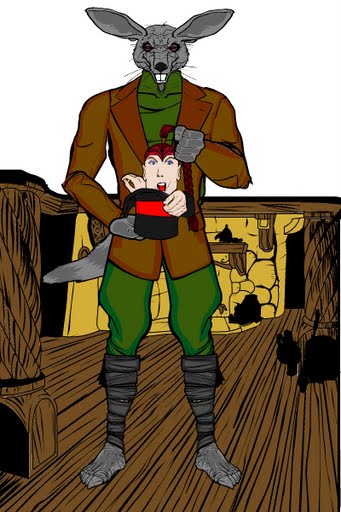 The last of our multi-multi-multi entries was Kyle, who's entered this one before. But, it was so appropriate for the occasion I just had to put it up.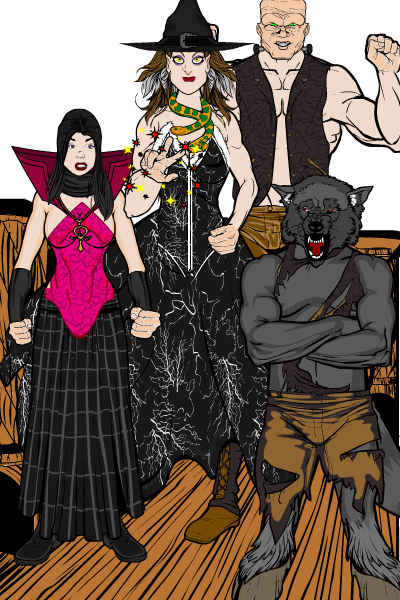 Lawrence put together two stellar images. The first is a great scene, full of fantastic details like the moonlight shining through the window onto the floor; the posing of the character; the great use of a mirror; the items on the counter; and much more. Just a great, great panel.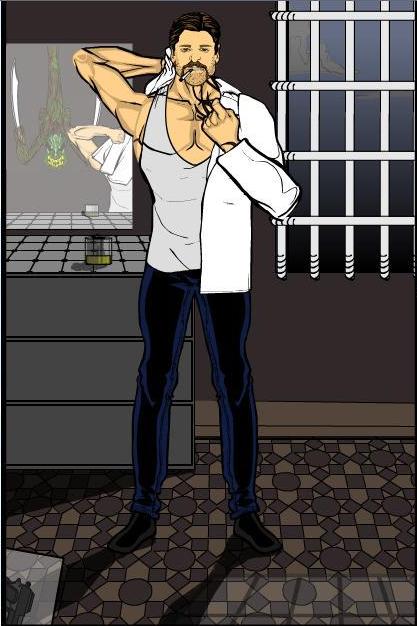 His second image is so evocative I find it amazing it was done with HeroMachine. I think this is a great example of how, if you have the eye of an artist, it doesn't matter what tools you use -- you can still create something powerful and moving even when (as here) the individual bits were actually drawn by someone else.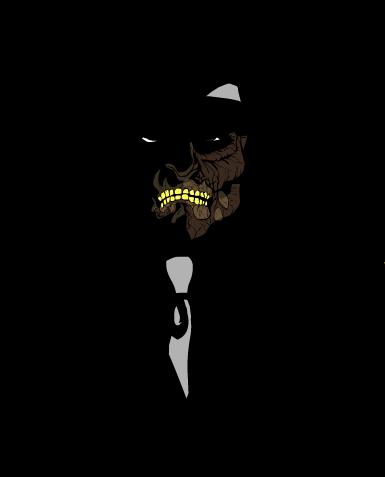 Rancid sort of did both of those at once, combining a wonderful Halloween scene with a memorable and striking character design.
Hammerknight brought it this week (although I think maybe this was done earlier?), with a great spooky design that really creeped me out.
There can be only one winner though, and this week I thought hands-down that winning entry was from Kingmonkey: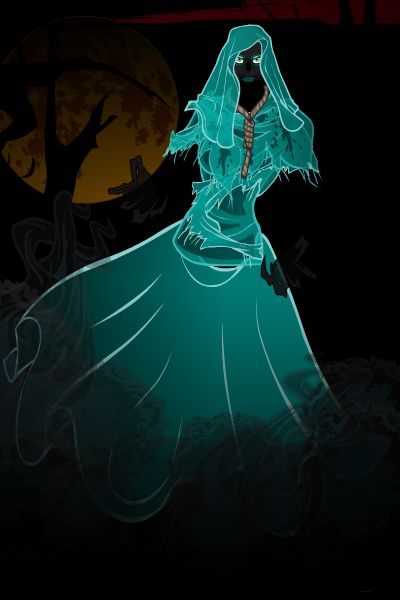 The design of the base character, the color selections (both in the outfit and the lineart), the fantastic moon in the background, the creepy trees on the horizon ... just awesome. A wonderful effort, Kingmonkey, and well worthy of a win, thanks for entering it! He wins either a portrait of himself or any item he'd like to be included in the HeroMachine 3 full release.
Thanks to all who entered!