With many thanks to the other entrants, the winner of Caption Contest 61 (and the right to choose either one item or a caricature of their head to be included in HeroMachine 3) is ... Loki!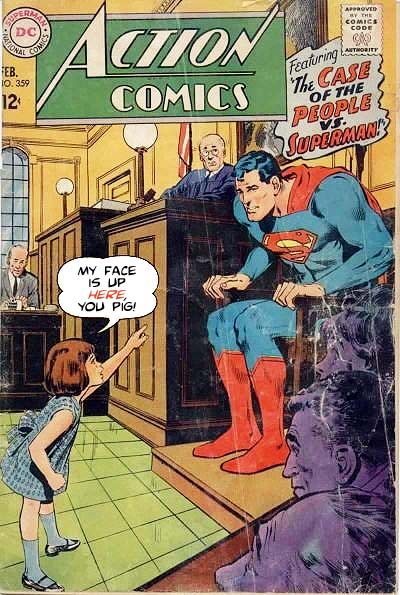 Sick, but funny. I am still laughing at it which is, frankly, a little disturbing in its own right.
Also funny were the Honorable Mentions for the week:
sabetoonth: YOU LIE!
Bixlord: And after getting into the van, there was neither candy nor puppies.
song_bird2103: Mommy wasn't kissing Santa Clause, last night. I think we -both- know that, don't we?
remy: Yeah, that's him! That's the man I saw naked in the phone booth!
TopHat: I put it to you,that you are not 'super' and instead just 'really great'.
Niall Mor: Look, Mommy! Superman's gonna hurl!
Thanks for entering, everyone! I'll post the new contest in a bit, though I do want Loki and the others to have their moment in the sun, so it won't be TOO soon.