Folks, your challenge for this week's caption contest (for which the winner will receive his or her choice of either any item they want OR a caricature of themselves to be included with HeroMachine 3) is not so much coming up with the funniest line to replace the missing dialog. No, the challenge is to come up with the funniest CLEAN line to replace the missing dialog that won't get your comment insta-banned!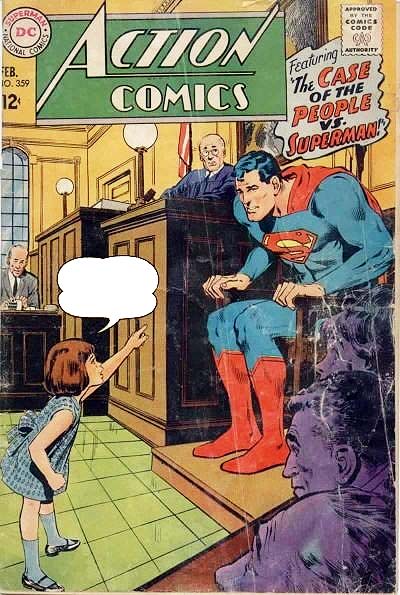 The rules are simple:
Keep it clean, appropriate for a prime-time broadcast network program;
Only three entries per person;
All entries must be left as a comment to this post.
That's it! You have one week -- next Tuesday I'll announce the winner right here at HeroMachine.com.
Good luck!
(Image © DC Comics, Inc.)